Gary Gaston came to Nashville 20 years ago to be the design assistant at the newly formed Nashville Civic Design Center and never left. For the past seven years, he has served as its CEO and remains as focused as ever on the nonprofit's mission to advocate for civic design visions and actionable change in communities to improve quality of life for all. The organization's programs include Design Your Neighborhood, which is building future generations of civic leaders by teaching youth the basics of design, how to find their voices and the skills needed to help advocate for the changes they'd like to see in their neighborhoods and city. In fact, Gary was an executive producer of a documentary about it, Design Your Neighborhood, with funding from the National Endowment for the Arts. The Civic Design Center hosts events like PARK(ing) Day, an annual global event during which citizens, artists and activists collaborate to temporarily transform metered parking spaces into public parks, or "parklets," every September.
Last year was bad enough for Nashvillians, but Gary got a double whammy. First, his Germantown home was destroyed in the March tornado, and then, the nonprofit's office, which only opened in January 2020, was severely damaged in the Christmas Day bombing. The friends and strangers who showed up to help in both situations renewed his spirit, and it has made him strive even more to improve the quality of life for all in our city. Gary hopes to be back at home and in the office this summer, but he put his renovation projects on pause to talk to us about the Civic Design Center, its biggest project and his favorite city — second to Nashville, of course.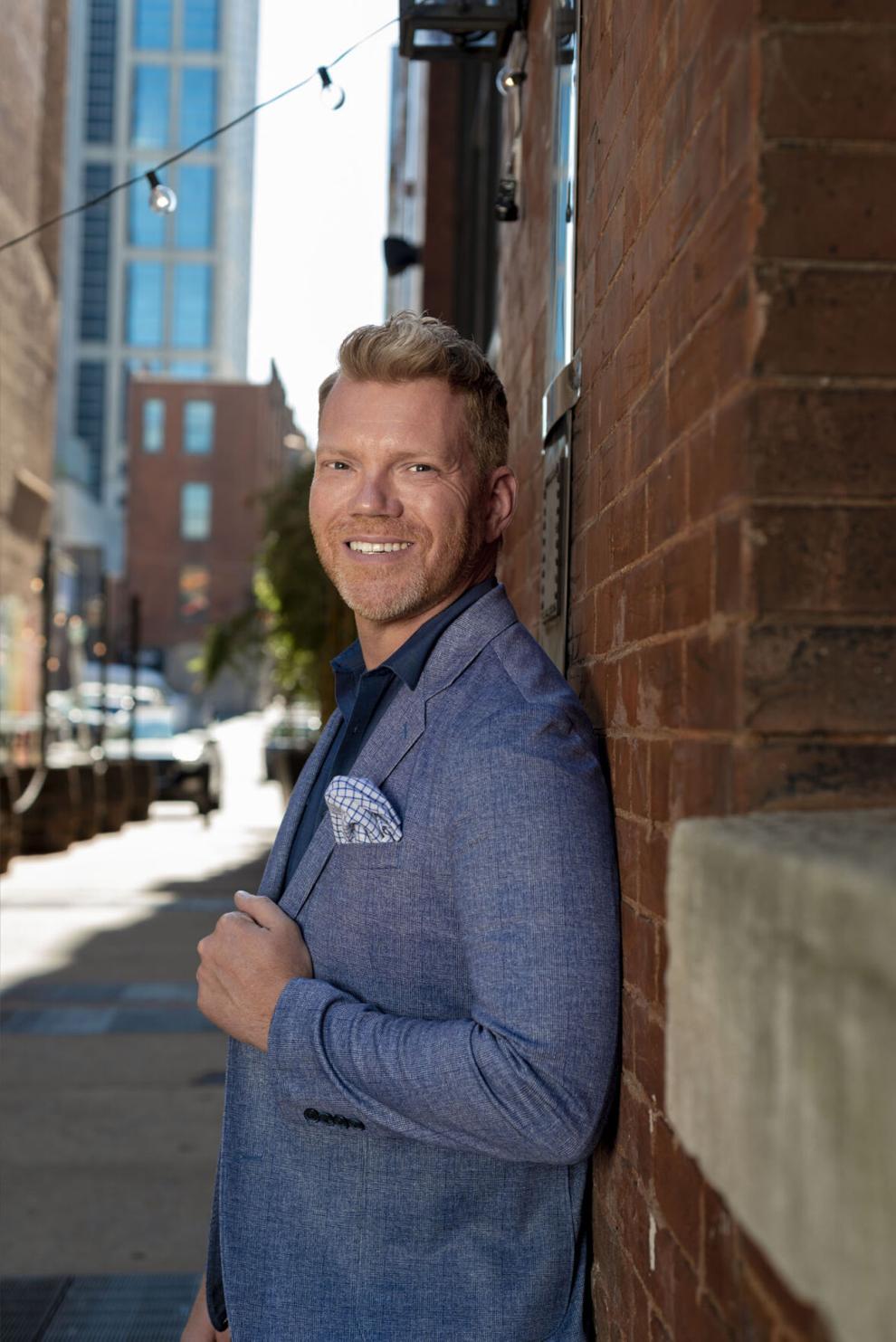 Why is the Civic Design Center important for our city? Having an organization that focuses every day on design visioning and engaging community members in that process is an incredible asset for a city. We work at the intersection of all the groups that make the realization of the community's vision possible (design and development community, metro departments, elected officials, universities, professional and neighborhood organizations, other nonprofits and, most importantly, our citizens). Instrumental to our work is ensuring that these ideas and visions improve quality of life for all and never just some.
What's the biggest project Civic Design Center is working on? Our latest and currently biggest project was unplanned for 2021 but one of the most important projects our center will ever be engaged in: the restoration and revitalization of Second Avenue following the Christmas Day explosion. This project connects with a lot of our key areas of work, including community engagement, design workshops, tactical urbanism and reclaiming public space.
What's one of the most important challenges facing Nashville right now? Harnessing the success of our city's growth and development in ways that truly improve quality of life for all. Affordable housing and transportation are the top challenges we have. They are completely intertwined and absolutely critical to the overall health of our city. It will take everyone working together on many different levels to impact the needed change, but there is nothing more important we could collectively do together.
Do you have a favorite city? After Nashville, London. I lived there after college and feel like I was really a part of the city, and even to this day, I feel at home there when I go back. I love the diversity [and the] juxtapositions of ancient and modern. London is beautifully chaotic, creative and friendly, all with a dash of grit. There is a surprise awaiting you around every corner.
When you have out-of-town guests visiting, where do you take them? Start with The Frist Art Museum to see whatever amazing exhibition they have going on, then walk down Broadway toward the honky-tonks (Layla's). You have to take people to Lower Broadway, right?! Finally, stroll up Second Avenue toward Public Square for its majestic views of the river, and end with 21c Museum and a drink at Gray & Dudley.
What's your favorite locally made product? Smiley's Farm Produce at Nashville Farmers' Market for local produce, and The Bang Candy Company's marshmallows are heavenly treats for my sweet tooth.
What is the Civic Design Center's vision for the restoration of Second Avenue? Second Avenue is the most beloved street in our city; people cherish the historic architecture, wide sidewalks, shade trees and scale of buildings. We need to improve upon those characteristics by adding more active and pedestrian-friendly uses, expanded outdoor areas for restaurants, great food [and] reasons to pause and shop. Reviving the businesses is critical. Building on the street's uniqueness is the biggest strength. Envision Second Avenue as the best street in the world, a unique collection of experiences: active outdoor cafes filled with people, space for strolling and shopping, enjoying art and music, all while sunlight filters through the beautiful shade trees by day and historic building facades glow at night from sparkling lights in the trees.
What's your favorite local event? Tied for my two favorite festivals: Tomato Art Fest and Oktoberfest. Both because they celebrate neighborhoods [and] local makers, and it's always a fun time to get dressed up and enjoy being together in the community.
What's the one thing you hope never changes in Nashville? Our friendliness.