From his earliest days playing on the farms owned by his grandparents and great-grandparents, Ben Page has been one with the land. So, his family must have been surprised when he first pursued medicine as a career. Fortunately, he changed paths and went on to receive a Bachelor of Landscape Architecture from the University of Georgia. For more than 40 years, Ben has been creating award-winning designs — primarily residential landscapes — that are thoughtful, intentional and timeless. A history buff, he often combines historical references with modern sensibilities. His projects have spanned the country, and his work has appeared in VERANDA, House Beautiful, Traditional Home, Architectural Digest, Flower and more.
This year, Ben launched his new eponymous firm, Page Landscape, and he continues to specialize in landscape architecture, land planning and urban design for residential, community and institutional clients. He says the only other career that would have given him as much pleasure would be to be an organic farmer. In fact, on many weekends, he and his wife, Libby, can be found at their historic farm in Giles County, where he has vegetable and cutting gardens, as well as a boxwood parterre. Ben shared some of the perks of his job, where he shops locally and the best advice he ever received.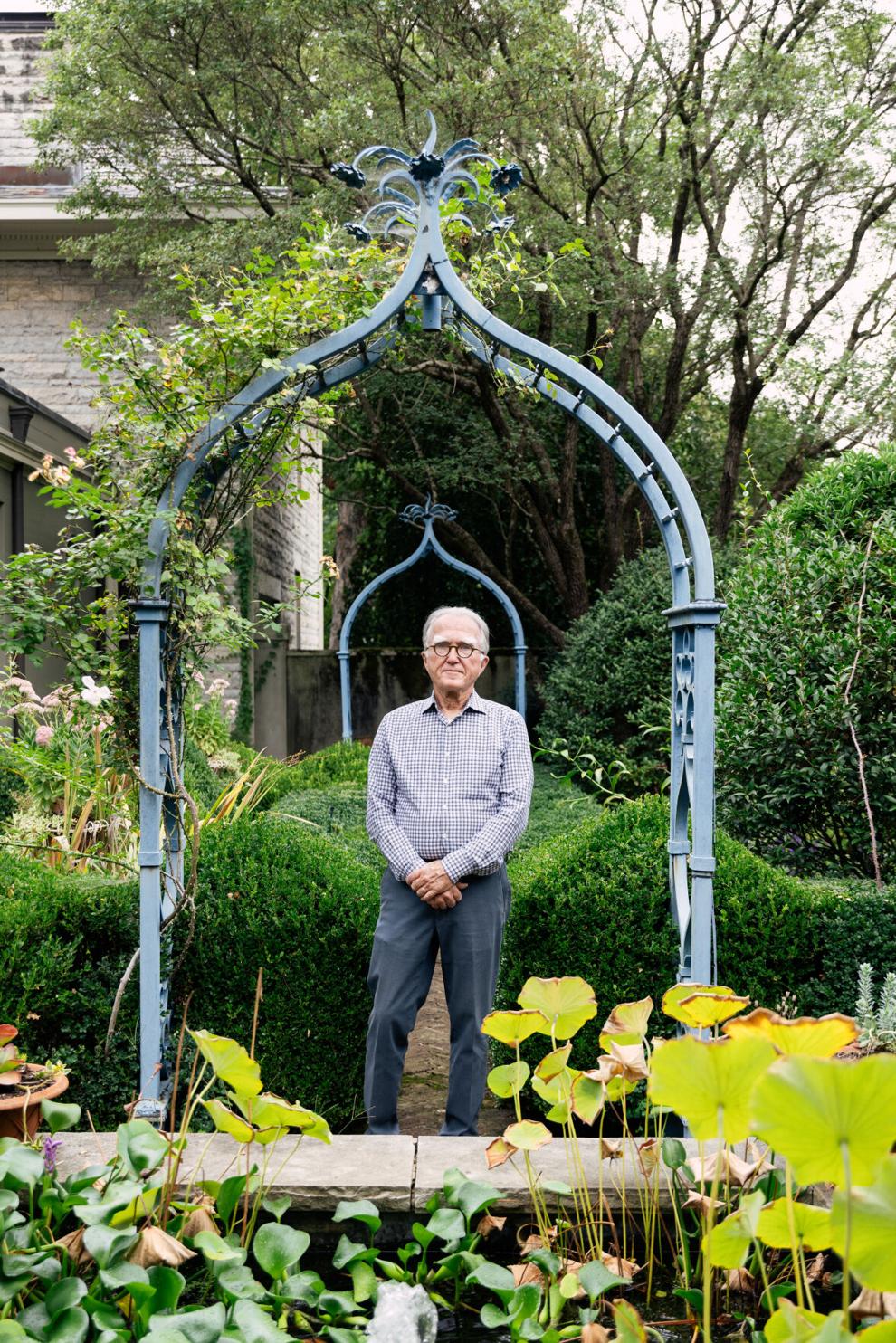 CAREER PATH
I thought I was going to be a doctor until I encountered Statistics 101 at the University of Tennessee. I had no idea what I was doing and realized that if I had to have statistics to be a doctor, I was going to have to abandon that career. Luckily, I found the field of landscape architecture, which combined my love of the outdoors and an almost unlimited opportunity to learn so many aspects of design.
HUMBLE BEGINNINGS
I started work right out of school for Robert Marvin & Associates in Walterboro, South Carolina. I was lucky to start my career with some of the best designers in the field at the time and jumped into some amazing projects up and down the coast, particularly, a lot of projects on Hilton Head Island and Charleston, South Carolina, and Savannah, Georgia.
JOB PERKS
I love all aspects of landscape history. Working with clients who are stewards of historic properties is particularly satisfying to me. Working on the renovation and restoration of the grounds of the Governor's Mansion here in Tennessee was enormously meaningful, primarily because [Crissy and Bill] Haslam were so deeply involved in every aspect of the project, and they are both amazing people on every level.
JOB CHALLENGES
The most challenging part of my career at the moment is to try to align the expectations of our clients with the construction costs today. It is amazing how fast construction costs have escalated in our field recently.
BIGGEST INFLUENCE
Travel and access to our comprehensive design library here in our office is a constant source of inspiration. Libby and I love to travel to new destinations, and the clients and people that I have been fortunate enough to meet through the years are constantly an inspiration. I love learning about diverse cultural and art institutions.
SHOP LOCAL
My favorite local resources are the amazing nurseries here — Moore & Moore Garden Center, Bates Nursery & Garden Center, GroWild, and Samara Farms, all of which continue to inspire me with their diversity and super-helpful and knowledgeable staff.
I have learned so much, horticulturally, from all the people at these businesses. The other inspiration is the artisans who actually bring our designs to life: bricklayers, stone masons, iron artisans, lighting designers, engineers [and] contractors. They are all vital to the realization of the dreams our clients ask us to bring together.
BEST ADVICE
The best advice I ever got from a mentor about design issues with clients was 40 years ago, when our dear friend Albert Hadley told me, after several drinks at Mortimer's in New York City, "Give them something that they never knew they wanted." It took me a while to figure out what he meant, but I think when you are passionate about learning and you continue to dream, good things will usually come to fruition. The other piece of sage advice was from my amazing grandmother, consummate gardener and a 19th-century matriarch, who said, "Always put a 50-cent plant in a $5 hole." Enough said!
GET INSPIRED
My daily source of inspiration is the vast complexity of mother nature. We need to listen more carefully and become better stewards of all aspects of her realm.
PROUD MOMENT
It would be impossible to describe a favorite project; there have been so many through the years. My hugely meaningful experience unique to this career is to return to a project and see a child playing under the shade of a tree which we planted as part of a project 30 years ago. Heaven!
IN THE WORKS
Right now, I am working on the master plan for a 4,000-acre farm, which is focused on equine therapy for young people; a gorgeous new Tennessee farmhouse with an amazing vegetable garden and greenhouse; and several residential projects with super-interesting clients here in Nashville and in Charlotte, Louisville and Memphis.
FUTURE PLANS
My hope for the future is that I can continue to learn and be inspired by new experiences every day, meet new and interesting people, continue to travel in this wonderful country and abroad, and be integral to the lives of our two amazing grandchildren.