From running a candle shop to designing interiors, Rozanne Jackson has made a name for herself through her timeless spaces and impeccable design sensibilities, which are influenced by everything from Parisian to classic Southern styles. In 1996, she opened her first retail shop, The Iron Gate, in Historic Downtown Franklin, selling home décor, antiques from around the world, fine linens, premium candles, soaps and more. She opened a second location in Nashville's Design District in 2018, which caters more to her fellow interior designers but still offers her signature gifts and home décor.
In 2014, Rozanne was named the Southeast Designer of the Year by Atlanta Decorative Arts Center. She and her husband, Glen Oxford of Oxford Architecture, form an architecture and design power couple, who enjoy their ability to collaborate on projects. Rozanne spoke with us about her biggest influences, proudest moment and dream project.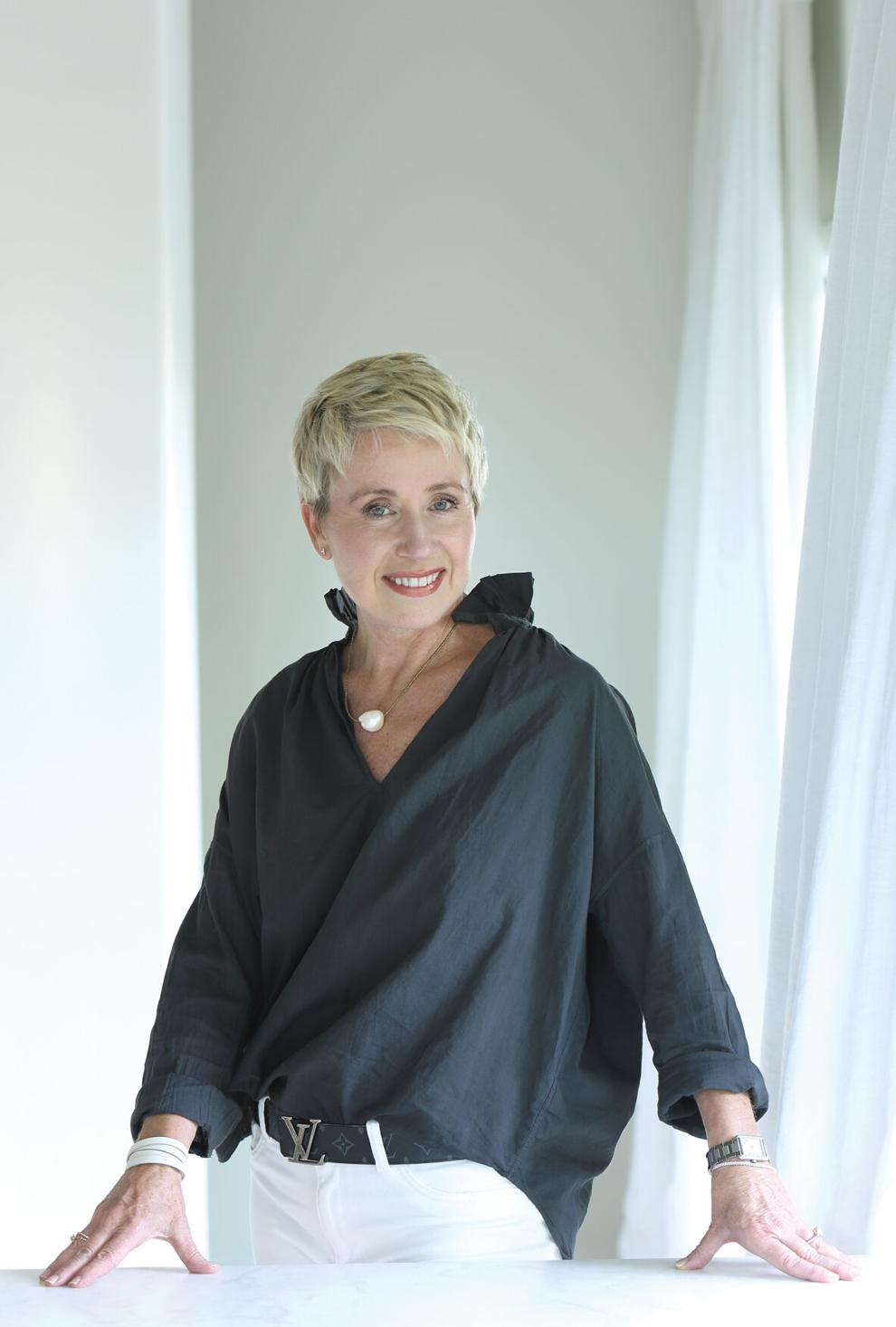 CREATIVE PROCESS
I try to get a really good and honest feel of the client and what their style is, who they are and how they wish to live within their home. Once I get a good sense of this, it gives a great foundation to build on and start the process.
INSPIRATION
Anything beautiful inspires me, whether that be architecture, fabrics, antiques or small details. Sometimes it's even just a color and how it makes you feel. For projects, I can usually walk into a space and I get a feeling of what the space needs to be, but it just depends on what that is for each project.
JOB PERKS
Traveling. Being able to travel to the Paris Market a while back was one of the highlights. Paris is the most inspirational place I have been to. I love Parisian style, details and antiques, which can [be reflected] in my retail spaces and some projects.
JOB CHALLENGES
Probably the hardest challenge we've had to overcome is the current state of the world! Due to the pandemic, our industry has experienced a lot of setbacks and delays. We have had to rework the design in many of our projects to meet our clients' expectations. It has required my team and me to really think outside of the box and really problem-solve while also designing different spaces.
BIGGEST INFLUENCE
My mother and her sisters have really had the largest influence on my life. From a young age, I got to see their love of beautiful décor, each with their own style. Having all the important women in my life show me the joy in home décor has stuck with me.
SHOP LOCAL
Kenny and Company has been one of our favorite local showrooms to work with on projects. We use them on many projects for kitchen and bathroom tile/hardware. Their team is always making our lives a lot easier and providing us with a beautiful product. We also represent Charlotte Terrell, who is a talented Nashville artist. You can find her pieces in both of our retail locations and in the homes of our customers [and] clients.
BEST ADVICE
I don't think there's an exact formula for designing a space for anyone looking to get into design, whether personally or professionally, but if someone were asking where to begin in starting the process, my advice would be to really find what their needs are. How do you want your home to make you feel when you come home? Do you want to feel a sense of calm or a sense of excitement? Do you like to entertain? Simple questions like that will help you get a really good sense of how you wish to live in your home and give you a good place to start.
PROUD MOMENT
My personal home in Alys Beach is my favorite project at the moment that I've gotten to work on because my husband, Glen Oxford, was the architect on the job. We got to envision and build our dream home together as a team. It was a great experience getting to bring our ideas to life without any restrictions or boundaries as two creatives.
DREAM PROJECT
My dream project would be to create a modern home in the woods — lots of glass and natural light with striking architecture. This is a very different dream than the projects I have previously worked on, so I would love the challenge.
CAREER PATH
I think I've always known this was the industry for me, because I've always been inspired by different spaces, whether that be my family's home, a store I visit, an antique market, a historic building, etc. I find inspiration through most things, and I think, as a creative person, you want to immerse yourself in something you love, which happens to be beautiful things for me.
IN THE WORKS
We're excited about all the projects we've got going on right now! We've got a few modern projects in the drawing stages, which are always fun to work on and dream up. We've also got a few projects located in Alys Beach that we will be sharing more information on over the summer.