Third-generation architect Nick Dryden comes by his talents naturally, and his father and grandfather have always been his greatest sources of practical and intellectual inspiration. Dryden Architecture + Design (Dryden), his in-demand, award-winning firm, is known for thoughtfully balancing historical integrity with modern functionality, working with local creative partners and focusing on projects that positively impact neighborhoods. The end result is design that is beautiful, functionally effective and intellectually stimulating. Dryden's residential commissions, whether built for rock stars or ordinary people, can be found in almost every zip code in town, and their commercial projects include Barista Parlor Golden Sound, Bode Nashville and the stunning Noelle Nashville.
Dryden celebrates its 20th anniversary this year, and Nick and his team are busy working on a range of projects: private residences, hospitality ventures, restaurants, mixed-use developments and adaptive reuse projects. One such undertaking, the massive renovation of May Hosiery, is wrapping up after five years and will be the home to exciting new ventures, such as Nashville Soho House and Apple Music, as well as high-end offices and restaurants. Nick chatted with us about working with local talent, his dream project and more.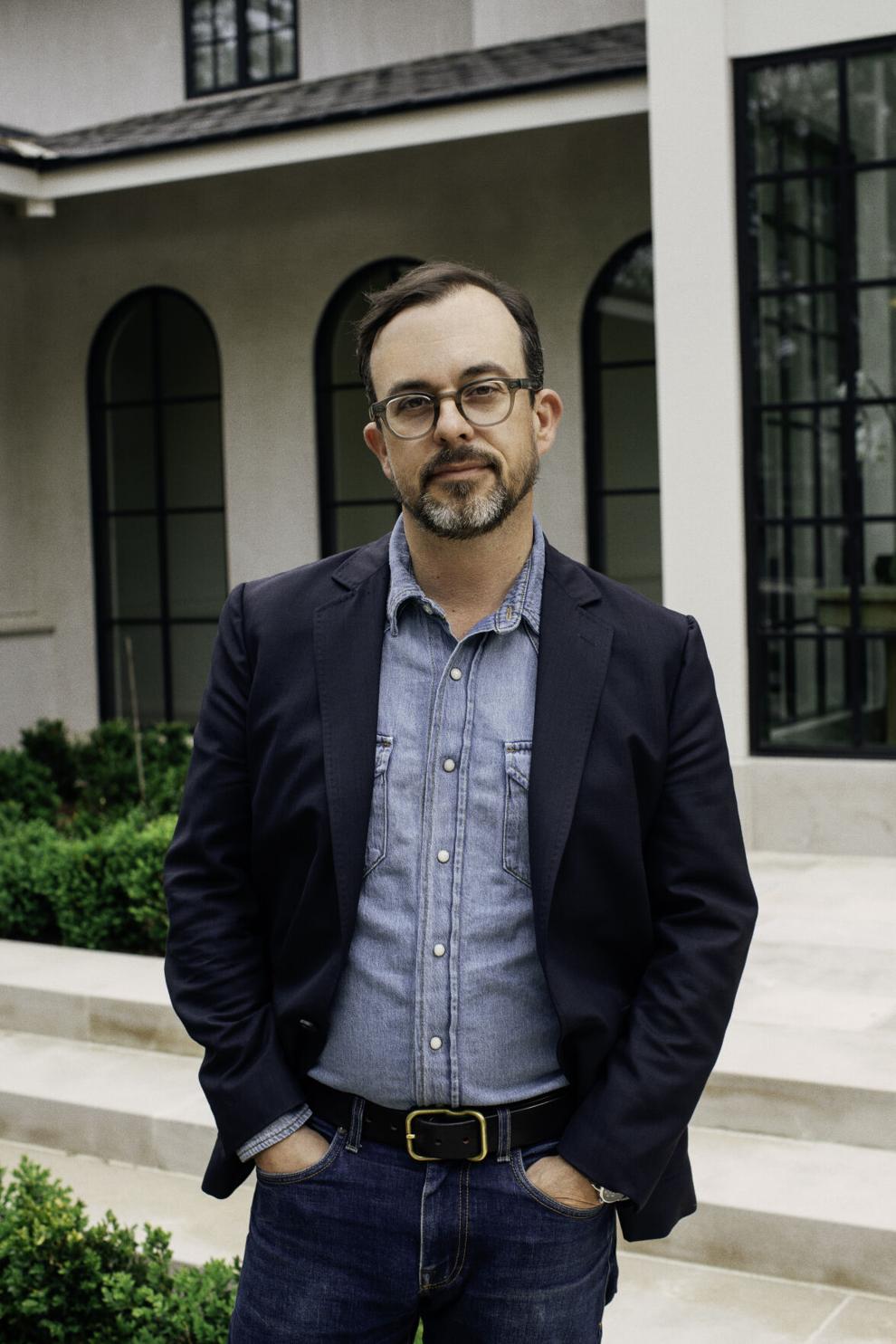 CREATIVE PROCESS
I spend a lot of time at the beginning of our process getting to know our clients, listening to what they are interested in accomplishing and infusing their voice in the process. It is always our intention to integrate architecture and interior design wholly, and we have built our studio around that pursuit. I find it more and more important to help our clients find their voice in their projects.
INSPIRATION
Music and art are two of my biggest inspirations. Luckily, living in Nashville has given me access to music in a way that I would never have found anywhere else. It is the foundation of our great creative community and continues to provide a sense of magic to Nashville's cultural identity.
JOB PERKS
I have had the great fortune of working with some of my very favorite musicians over the last 20 years. Every interaction I've had has enriched my creative process in ways that I continue to discover. It's a unique perk that I never expected working in Nashville, and nowhere else on earth could I have found that.
BIGGEST INFLUENCE
My grandfather and father have been my biggest architectural influences, but I have found that influences can come from many different sources. Early in my career, I worked with one of Nashville's great producers, Tony Brown. He taught me how to think creatively like a producer and how that can be applied to making architecture and design. He showed me how important it is to build a team that pushes you as an artist. Nashville is steeped with so much talent, and I continue to find influence outside of the design industry. I am constantly motivated to allow the influence of storytelling to guide our process and define our work, inside and out.
SHOP LOCAL
I find a lot of inspiration in Nashville's maker community. Many of our projects are executed with the help of some of Nashville's creative community. Some of our frequent collaborators include New Hat Projects, Southern Lights Electric, Isle of Printing, Red Rock Tileworks, Maxwell Metalworks, Steric Design, Emil Erwin [and] imogene + willie. Eneby Home is one of my favorite furniture sources. They have a warehouse constantly rotating with some of the best vintage modern European furniture in the country.
PROUD MOMENT
Noelle Nashville. This is a one-of-a-kind project in every way — a love letter, of sorts, to Nashville. We were asked to not only design but also [to] curate this complete hotel experience. We led the design team by designing all the interiors, including all the rooms, restaurants, bars and public spaces [and by] coordinating the branding and art programming. Noelle is a living community; it represents a place where the people of Nashville and those from afar come together.
DREAM PROJECT
I dream about designing my own house someday. I have learned so much working with so many different clients, and [I'm] excited to think about what I would one day design for myself and my family.
CAREER PATH
At an early age, I knew I wanted to be an architect and could be found following my dad to his office after school and on the weekends. It was not uncommon to find me on a job site with [him], wanting to learn everything I possibly could about building and design. My father is an architect still practicing in his 80s, and my grandfather was an architect, as well. I never considered doing anything else.
FUTURE PLANS
We are planning and designing the expansion of our studio and creating an office space that I've been dreaming up for years. Three separate buildings surround a large courtyard and a series of gardens. I want clients to enter into an environment that they can explore and get lost [in]. The intent is to create a sort of design laboratory, where architecture, interior design and landscape architecture coexist equally. I want our employees to be able to exercise a wide range of design and have access to the outdoors when working at the office at all times.