When Anne Daigh started her career in landscape architecture, she trained under the very best. Fresh out of college at the University of Georgia School of Environmental Design, Anne worked for Ben Page, whom she refers to as "the father of landscape architecture in Nashville." Honing her craft under his tutelage for more than eight years, Anne struck out on her own and launched her own landscape architecture firm in 2010. Seven years later, she partnered with friend, colleague and Ben's nephew, Wade Rick, to form Daigh Rick Landscape Architects in 2017. The firm's emphasis is luxury residential projects, but they've worked on a variety of commercial and public projects, as well.
When Anne isn't sprucing up the exteriors of some of the area's most stunning homes, she's adding beauty to the city through art at Galerie Tangerine, an art venue and gallery at her firm's offices, located south of The Gulch. She's also working on a collection of outdoor products made from sustainable materials. We caught up with Anne to chat about her creative process, best design advice, dream project and more.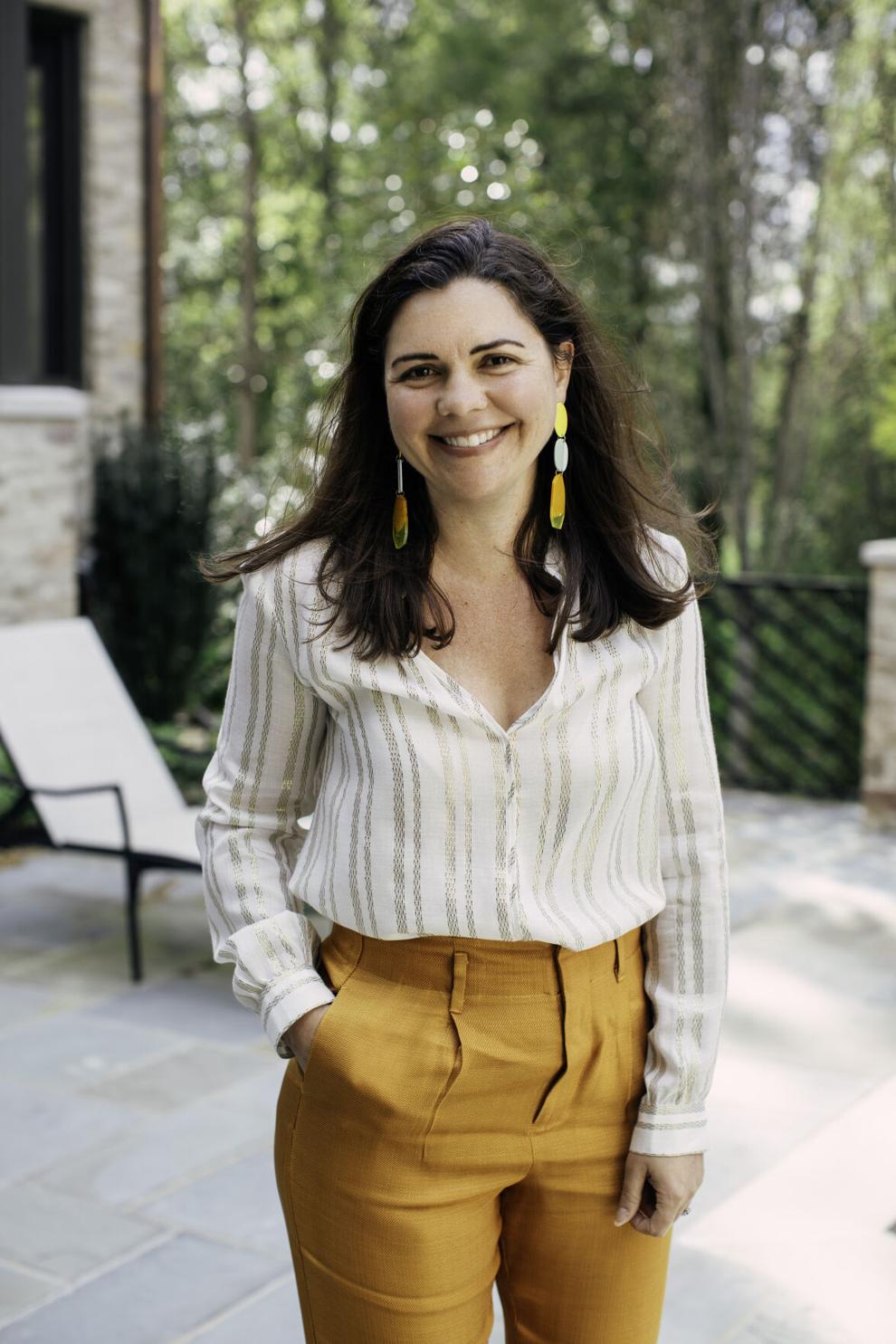 CREATIVE PROCESS
I approach landscape architecture as a storyteller. When I meet a new client, they bring a lifetime of stories, and as we walk the property, the land itself — with its contours, tree canopy, sun patterns and even its memories — also tells a story. I then weave these stories together into a cohesive, inspiring and beautiful design.
JOB PERKS
Many of our clients prefer privacy, but one unique project I have been privileged to work on is the Bulleit Bourbon visitor's center in Shelbyville, Kentucky. The long-term vision is to make full use of the beautiful 250-acre property by creating a sculpture park, music venue and restaurant, while supporting local craftspeople.
JOB CHALLENGES
After 20 years in this field, I feel a responsibility to continue educating the public about the fundamental role of landscape architecture in so many aspects of life. It's much more than pretty plants. We focus on the relationship between the natural environment and how we live our lives. It's site-planning, structures, hardscapes and, yes, planting plants, but it's also sustainable living, intentional community design and, of course, protecting our precious environment.
BIGGEST INFLUENCE
Ben Page, in so many ways, is the father of landscape architecture in Nashville. I was so fortunate to begin my career with him right out of school, and for almost nine years, [I] had daily exposure to his passion for excellence in our field. It was a huge leap of faith when I founded my own company, and he has been supportive ever since. And the gift kept giving when Wade Rick, Ben's nephew, who I met when we both worked for him, later joined my firm as a partner, forming Daigh Rick Landscape Architecture. When I'm designing, I always have Ben sitting on my shoulder, inspiring me to push the limits and to think big!
SHOP LOCAL
Samara Farms is a local wholesale nursery that sources a lot of plants to local landscapers in town. I like to go at least once or twice a year to see what they have in stock. They bring in all sorts of exotic and mature plants from faraway places. Their quality is superb, and I can always count on finding beautiful and rare specimen plants to specify on my plans.
DESIGN ADVICE
Be responsive to what the land is trying to tell you. Take note of key elements, and don't fight them; work with them. Choose structural plants that serve as architecture for the bones of the garden, then complement with textural plants to create harmony. And don't jam a bunch of plants up against the foundation of the house. Less is more!
DREAM PROJECT
Exhibiting a show garden at the Chelsea Flower Show in London would be my dream project; it's the gold standard for state-of-the-art design. I've enjoyed the many gardens I've created for the Nashville Antiques and Garden Show. It's so ephemeral to create something temporary, lasting only a few days, yet unforgettable. Plus, brushing elbows with the queen of England and presenter Monty Don and exhibiting alongside world-renowned landscape architects would be a dream come true.
CAREER PATH
When I was 8 years old, I gathered some stones and planted a flower garden outside my mother's bedroom window so she would have something beautiful to look at every morning. I also loved drawing architectural house plans but kept coming back to the landscape and a passion for plants. My friends laugh at my strange knack for remembering the Latin names of every plant. Unfortunately, it's never a category in trivia games!
FUTURE PLANS
A long-term dream is to design rooftop gardens that provide food for those suffering from food insecurity in our community, perhaps teaming up with local food banks and volunteer gardening organizations to create a sustainable model. We could host rooftop garden parties to raise awareness and support and offer spaces for volunteer and educational opportunities. We'd be reducing run-off into the stormwater system, providing cleaner air and producing food for those in need.