Growing up, Tori Alexander was surrounded by both beautiful interiors and natural landscapes. Her mother had a classic Southern style and filled every wall with curated collections of art, and her father was a landscape architect who enlisted her help in hand-rendering plans at an early age. It stands to reason, then, that she was led to a career in interior design.
After graduating from University of Georgia's esteemed Furnishings and Interiors program, she began her career at a boutique architecture firm. This experience gave her multifaceted knowledge of general contracting, interior design, drafting and bringing buildings up to code. It also taught her to be unafraid of getting her hands dirty — including hand-cutting tile herself. Armed with this unique toolkit, Tori branched out on her own to create Alexander Interiors — a multidisciplinary interior design firm that allows her to work with her clients beyond the traditional boundaries of interior design. These designs have been featured by The Wall Street Journal, Southern Living, the TODAY show and more.
Travel and nature inspire and fuel her creativity, so Tori stays open to new experiences and perspectives. It is these experiences that help her personalize design solutions for her clients. During recent travels to Spain, she was particularly captivated by the architectural details of the Alhambra, a palace constructed with both European and Arabic features.
Tori and her family are outdoor enthusiasts and love exploring outside. Many days they enjoy spending time together at Parmer Park. When not on the ballfield or gym with her children, Tori enjoys grabbing a bite at a favorite Mexican restaurant or taking in an hour browsing Gaslight Antiques.
---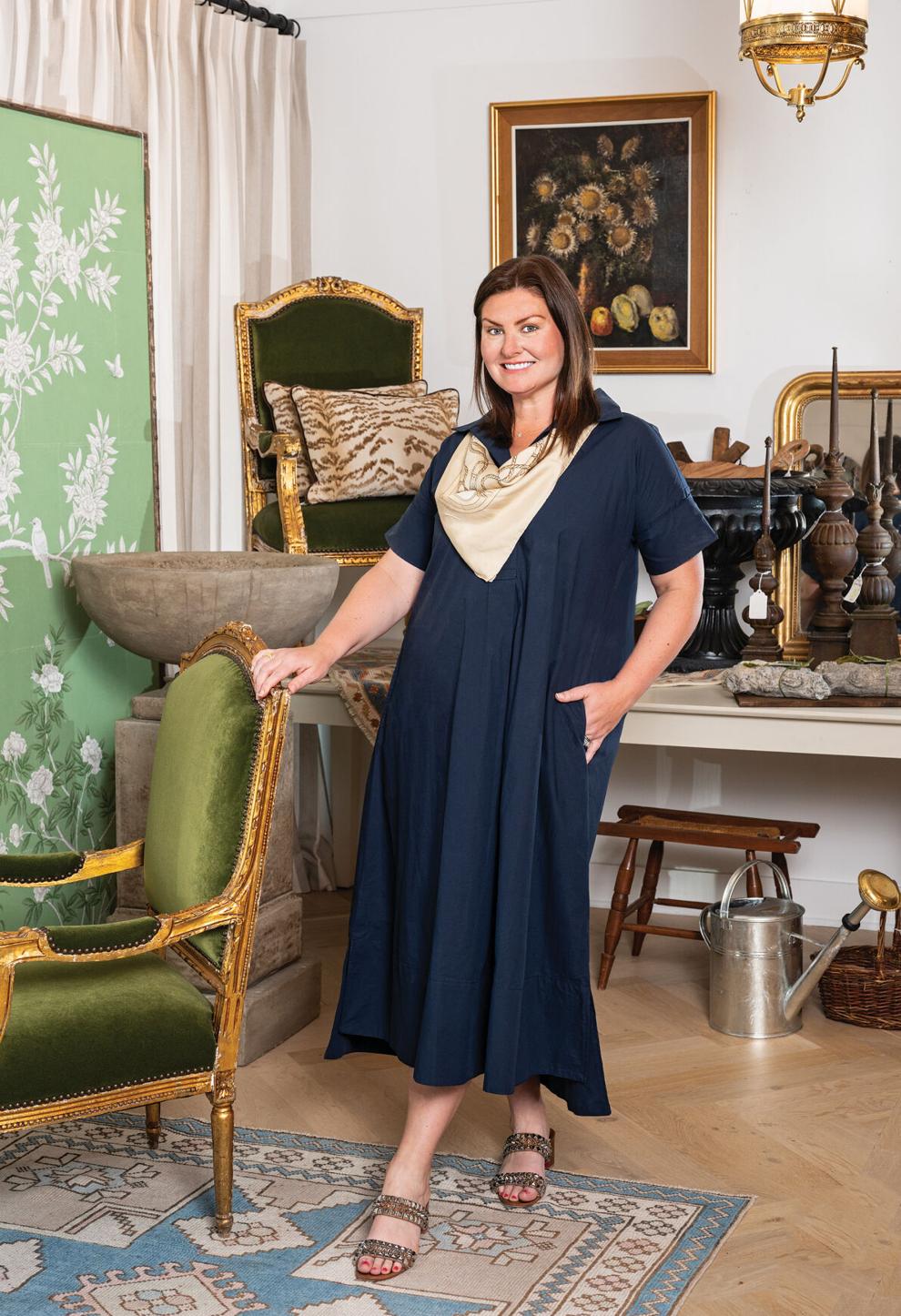 What did you want to be when you grew up?
Despite all signs pushing me in other directions, I imagined that I would be an attorney. I married one instead.
What made you want to pursue interior design?
My interest in interior design came fairly naturally. Initially, I was a political science major with hopes of attending law school. But after spending a summer nannying on St. Simons Island surrounded by the breathtaking landscape, my creative passion came to the forefront. Watching firsthand, I understood the role of the home in the lives of these families. It is the backdrop to every memory and possesses an energy of its own.
Where do you find design inspiration?
I find great inspiration in travel and nature. Currently, I am particularly inspired by English gardens, but immersing myself in different cultures and environments helps develop a fresh perspective and gain new insights into my work.
What design trend do you see on the horizon?
Subtlety: I think we'll see more customization and an emphasis on the fine details that match a client's personality, instead of relying on a single bold-print fabric or wall-covering to drive a room's design.
Who is your biggest influence?
Anthony Baratta has been a big influence. He uses classic design elements in bold applications that still seem so natural in every space. It's as if all of his designs end with an exclamation mark. Outside of the design world, I am so fortunate to have a supportive partner in my husband, Dave. His unique perspective and input has been invaluable as I navigate the challenges of running my own business.
What is one thing that you get really excited about in your line of work?
I love opportunities to improve the business side of things, especially processes and efficiency. From a more creative perspective, the convergence and final reveal of a project is particularly rewarding. Seeing my clients' vision come to life and witnessing its impact on their daily lives never stops being magical.
Best advice you've received?
"Don't let perfect be the enemy of the good." This is a great mantra for when I feel frozen with indecision or hesitancy to improve a space. It's important to strike a balance between perfection and progress.