What do you do for self-care? I try to spend time outside, often being forced to jump on the trampoline by my five-year-old son. (Jumping after birth doesn't get any easier. I'll share that.) The outdoors can help you reduce stress, lower your blood pressure and be more mindful.
What's one beauty product you can't live without? Call me biased, but it has to be our Clary balm. This balm has had me turn the car around back to the house. I use it for dry lips, hands, bites and all my son's bumps and scrapes.
What's one beauty treatment everyone should try? Dry brushing. The mechanical action of dry brushing is wonderful for exfoliating dry winter skin. It also helps detoxify by increasing blood circulation and promoting lymph flow/drainage. Dry brushing unclogs pores in the exfoliation process. It also stimulates your nervous system, which can make you feel invigorated afterward.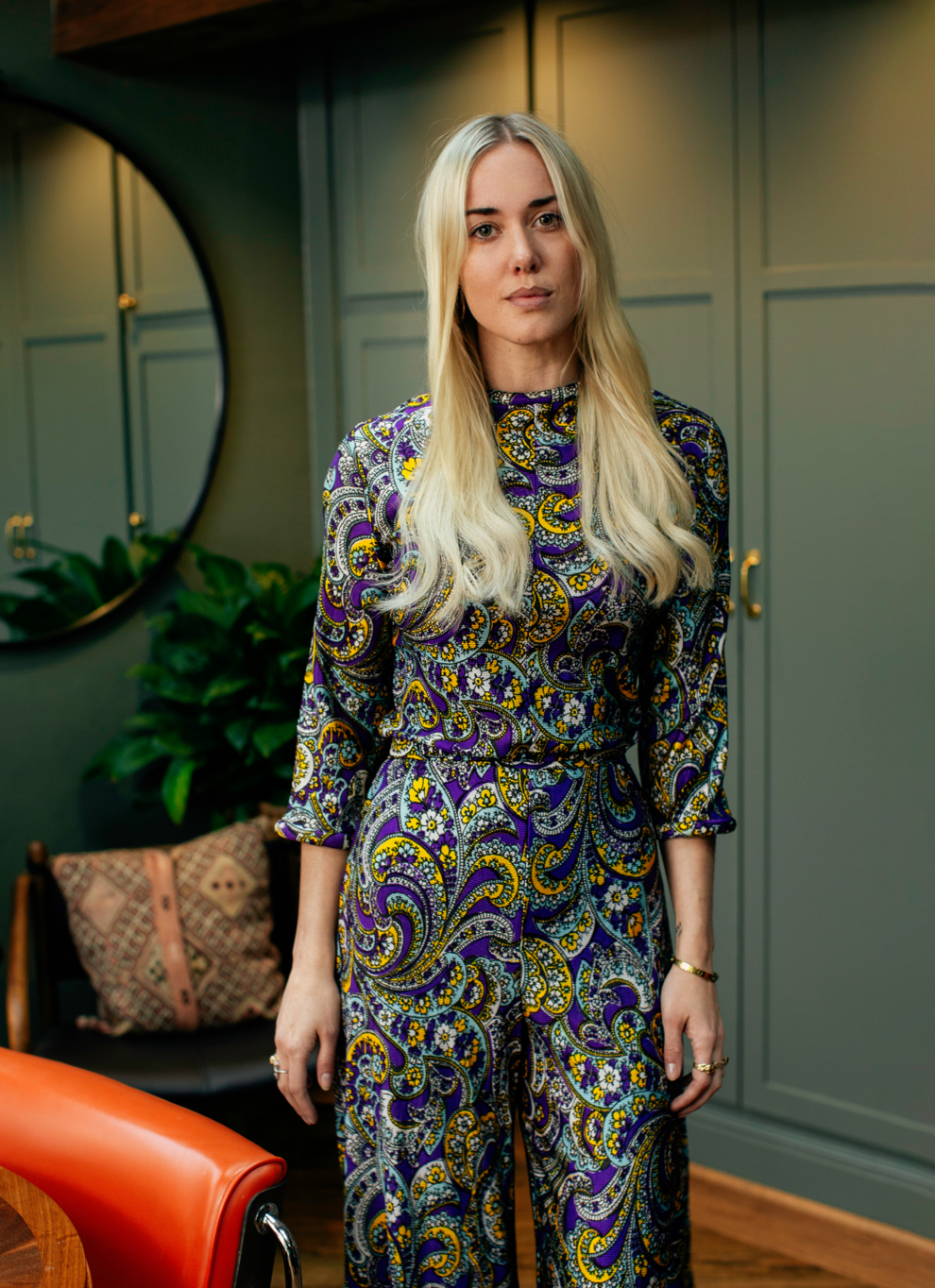 What's your best advice for staying motivated? Exercise. I am a big fan of Truck Trainer Nashville. My trainer, Teresa, has a converted truck, which [has] a fully functioning gym inside. Add some party lights and old-school hip-hop, and you can't make any excuses to not go, because she's in your driveway! (trucktrainers.com)
What's one new habit everyone should try to form this year? This year, working out primarily at home has become the new normal. I recommend investing in some resistance bands. They come in a variety of lengths [and] difficulties — light, medium, heavy and extra-heavy. You can do a variety of exercises using resistance bands, such as bicep curls, shoulder press, chest press, squats and many more. In other words, an affordable resistance band is pretty much all you need to recreate any piece of gym equipment at home and get a full-body workout.
What are your New Year's resolutions? 2020 has taught us many lessons. Personally, I have been more mindful of others. My goal this new year is to send Clary gifts to local nursing homes with handwritten notes to the people that are most isolated and no doubt missing their loved ones during this turbulent time. It doesn't cost anything to be thoughtful. Small gestures go a long way.
What's your favorite comfort food? My English roast chicken dinner with Yorkshire puddings that my grandma would make.
What's your go-to healthy snack or meal? Homemade chicken noodle soup. Easy and hearty to make in big batches for lazy lunches and dinners.
What's your fitness routine in an average week? I work out three times a week with Truck Trainer and use resistance bands at home.
What do you do to unwind? I listen to music really loud in my office and dance alone like a crazy woman. I swear by the infrared sauna at Pure Sweat + Float and the salt therapy cave at Salt and Soles.
What's the most bizarre beauty/health tip you swear by? Many people reading this unknowingly have seen or have this weed growing in their garden. It's called plantain (not the banana leaf). Chewing plantain and making a poultice in your mouth, then applying it directly onto bites, bee stings or rashes will immediately soothe irritation.
What's one thing everyone should do for their skin? Always apply SPF at least 30 minutes before stepping out for the day, but make sure it's the last thing you apply in your skincare routine. Wash your face before bed every single night, and do not dare miss a night!