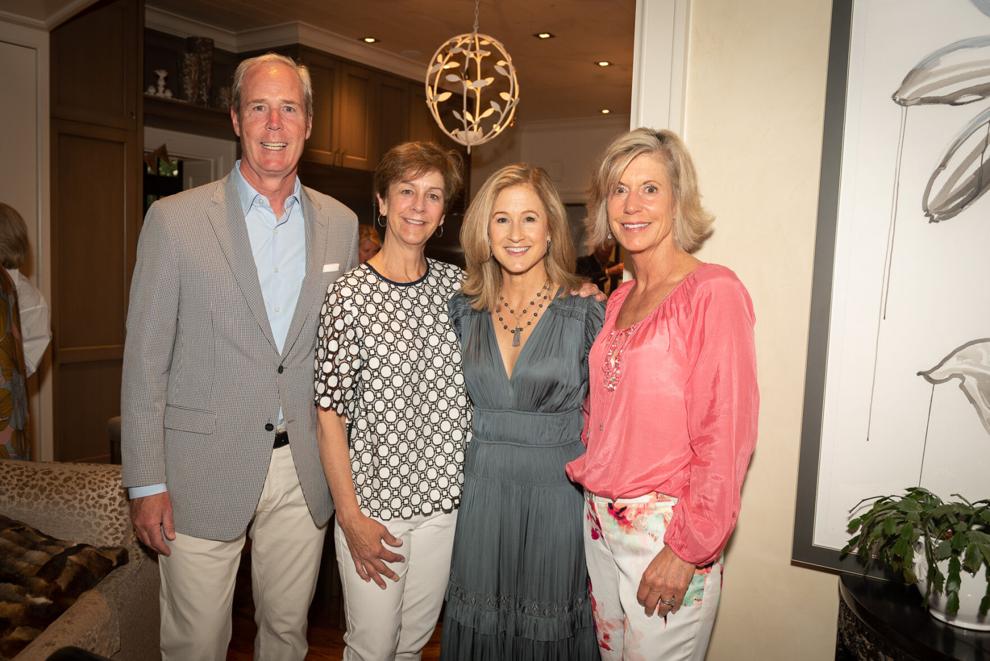 Although the Swan Ball was canceled, the most anticipated and lively event leading up to it was not. The Swan Ball Auction Party took place virtually, like so many events during the pandemic. In homes around the city, hosts welcomed friends for an evening of dinner and drinks and to bid on the live and silent auctions.
Co-chairs Mary Catherine McClellan and Janette Smith followed their theme "Imagine, Reimagine" and came up with their cleverest idea yet. Inspired by a visit to Chopper, East Nashville's tiki bar, they decided a tropical motif would add excitement to the online party, even taping the pre-show at the bar. In turn, Chopper created the Freaky Tiki and the Swan Dive, handcrafted cocktails that came bottled and specially labeled for the event.
Almost 500 people attended gatherings that ranged from casual get-togethers to a group of past Swan Ball chairs who dressed up for an elegant evening. What they all had in common was that everyone was paying close attention to their TV, laptop or phone during the live auction, which included hilarious commentary from Mark McDonald and Will Robinson — both sporting outrageous Hawaiian shirts and seated in a tiki bar set — and fast-paced bidding on items, including a two-year lease on a 2022 Land Rover Defender and an Executive Jet Card membership from Jet Linx.
Keeping with the theme, Kristen Winston's boxed dinners — spring farro salad, roasted beef tenderloin, homemade potato chips and chocolate chip espresso cookie — came in mini packing crates that looked as if they had just washed ashore. Emily Humphreys dressed up hers in white boxes tied with ribbon and adorned with a swan, and the past chairs enjoyed theirs around a gorgeous, formal dinner table.
The Swan Ball Auction Party was a big success. Not only did everyone have a great time during their night in the tropics, but a substantial amount of money was also raised for Cheekwood, the beneficiary of the 59-year-old gala.