You know how the saying goes: April showers bring May flowers. Well, caffeinated sips alleviate those dreaded afternoon dips, so grab one of these pretty-in-pink (and purple and blue) drinks if you need to put a little spring in your step this season.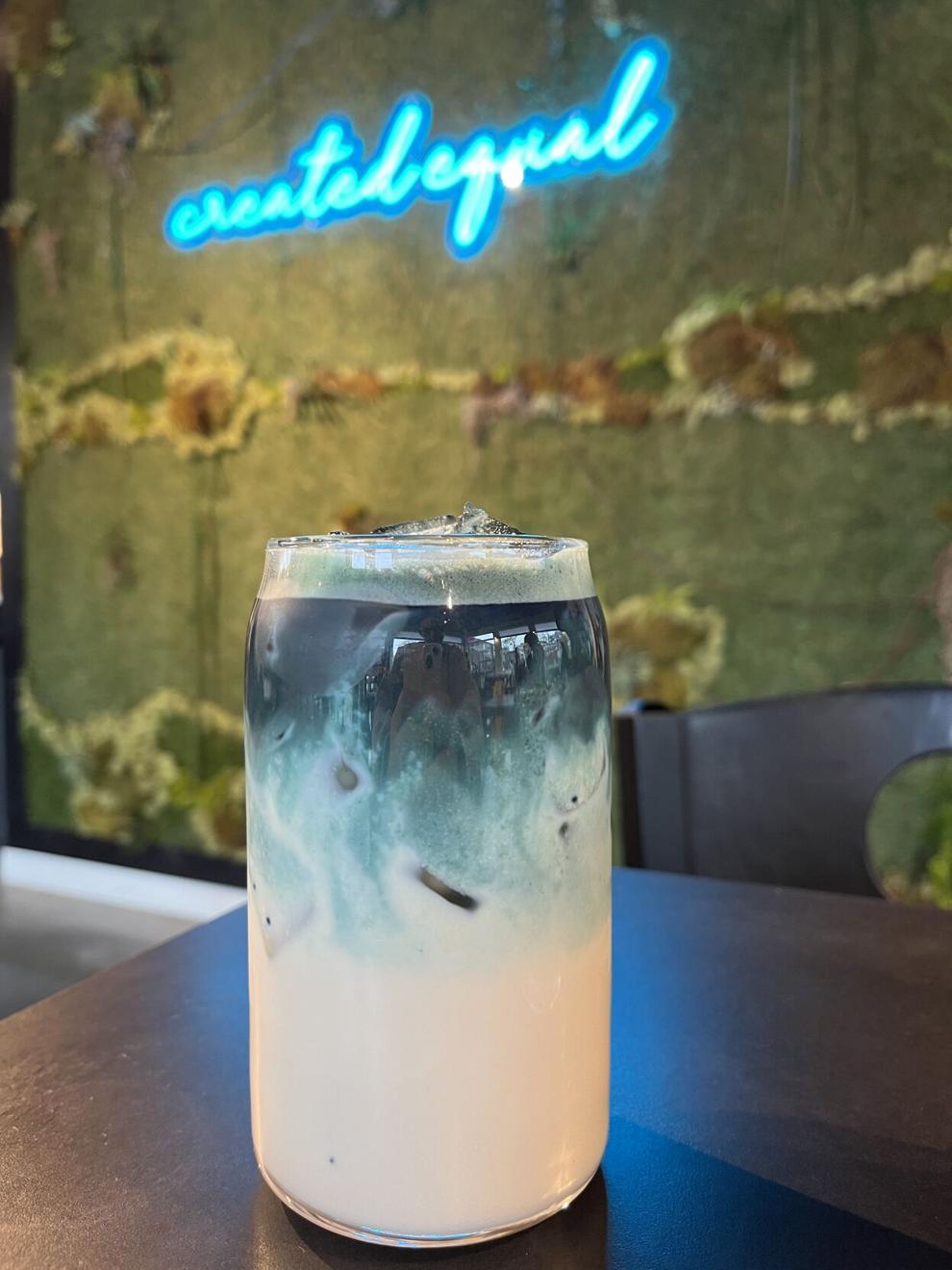 All People Coffee & Beverage Hall
Matcha fans, you'll want to make your way to All People in East Nashville as soon as possible. The fairly new shop — opened in December — just introduced April Showers, a latte made with butterfly peaberry flower, matcha, and vanilla. It can be served hot or iced, with your choice of milk (the shop carries cow's milk, as well as oat and almond milk for dairy-free options), and when you stir it up, it looks like white clouds moving across the bright blue sky. See it in action here.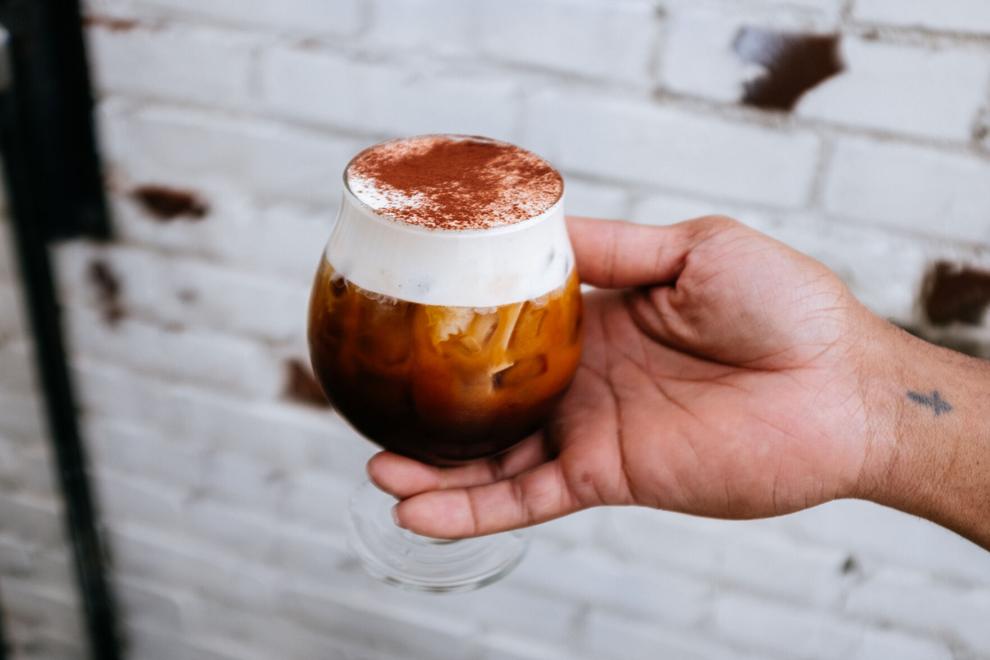 8th & Roast
The tiramisu Americano, now available at both 8th & Roast locations, is a must-sip for anyone who's a fan of the classic Italian dessert. The iced Americano is topped with brown sugar mascarpone cold foam and finished off with a sprinkle of cocoa powder. The cold foam is just sweet enough, allowing the tangy mascarpone to shine through, and when you stir the foam into the coffee, it becomes creamy, frothy and refreshing.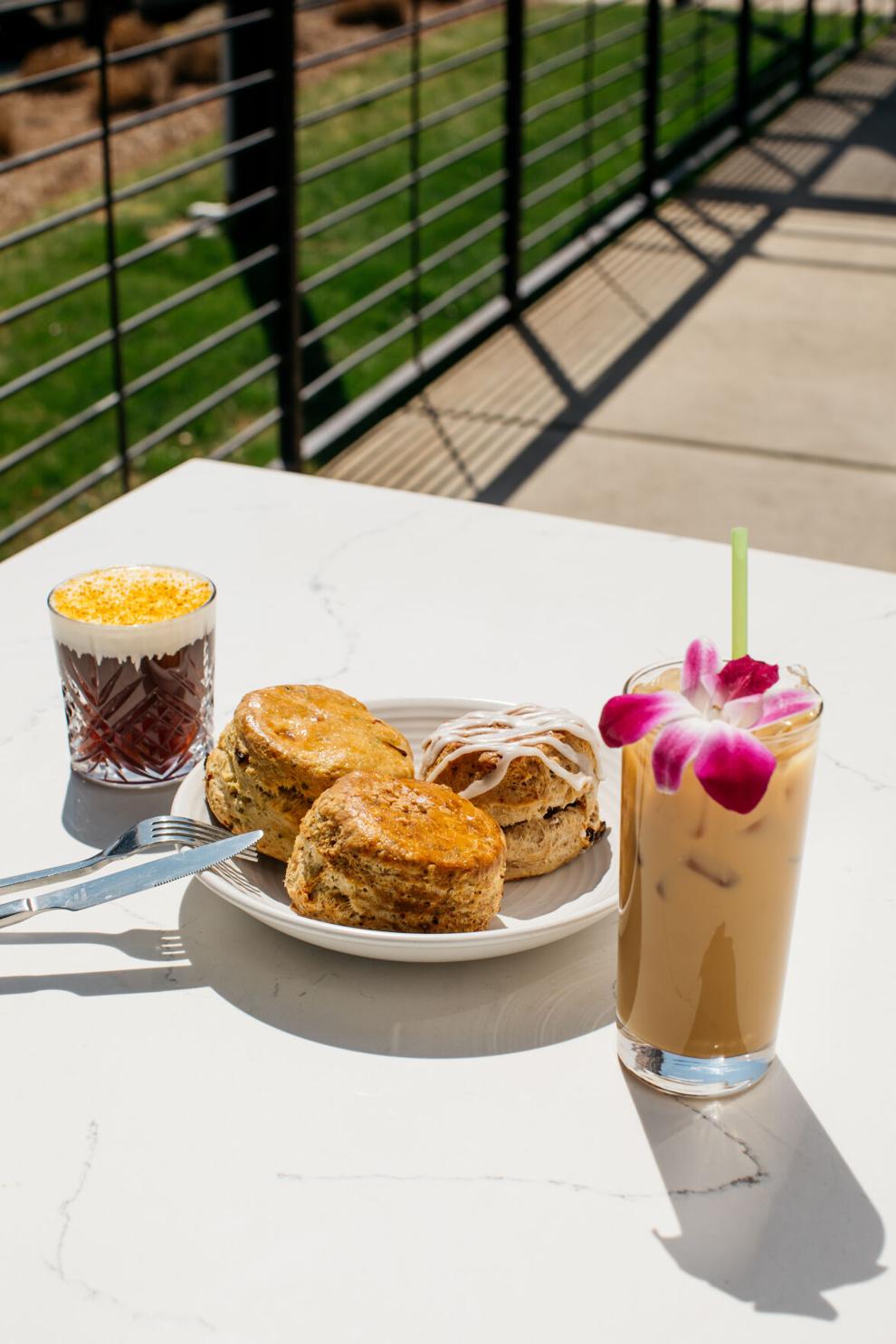 Stay Golden
Stay Golden recently debuted two spring drinks: the King Kong and the Forever Young. The first is a delicious combination of rested espresso, mango milk and basil, and the second is filter coffee flavored with hibiscus flower and topped with aromatic cream and a generous sprinkle of bee pollen. Having had the King Kong over the weekend, I can attest to its deliciousness; the fresh taste of basil hits first, with the smooth and sweet mango milk leaving a lingering tropical flavor. It's like a tiny vacation for your tongue.
Humphreys Street
There are three spring-appropriate drinks to choose from at Humphreys Street, and they're available at both the original shop on Humphreys Street, as well as at the new Downtown location in Nashville First Baptist Church on Broadway. The coffee creations include Morning Glory, sweetened cold brew topped off with a gorgeous, light-blue cloud of cold foam infused with blueberry, basil and lemon; Bowie, a latte with pistachio-honey butter and apricot; and the seasonal iced tea is High Garden Tea's Jasmine Downy Pearls Tea, a labor-intensive tea in which green tea leaves are rolled into pearls one by one.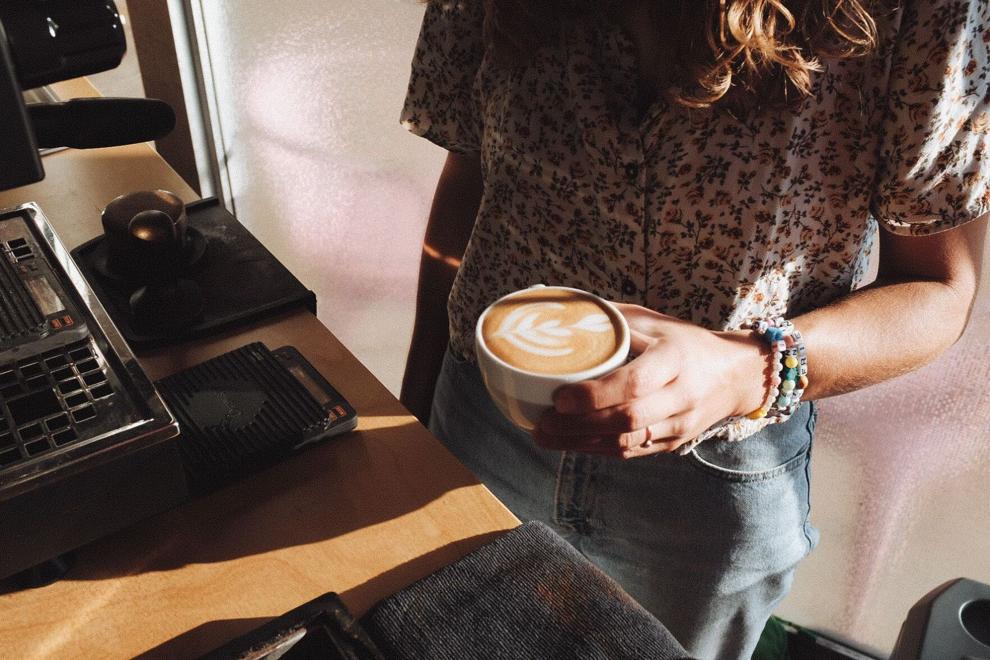 Weak Coffee
Named after the street in New York city, the W. 83rd St. latte at Weak Coffee was inspired by a picturesque spring day in the city. The latte — available hot or iced — is made with toasted almonds and organic cane sugar, and just one sip will make you feel, as the shop poetically writes on Instagram, "like you just stepped out of a bakery in New York City, the trees are blooming, the sun is shining, and 'Dreams' by The Cranberries is playing." Perfection.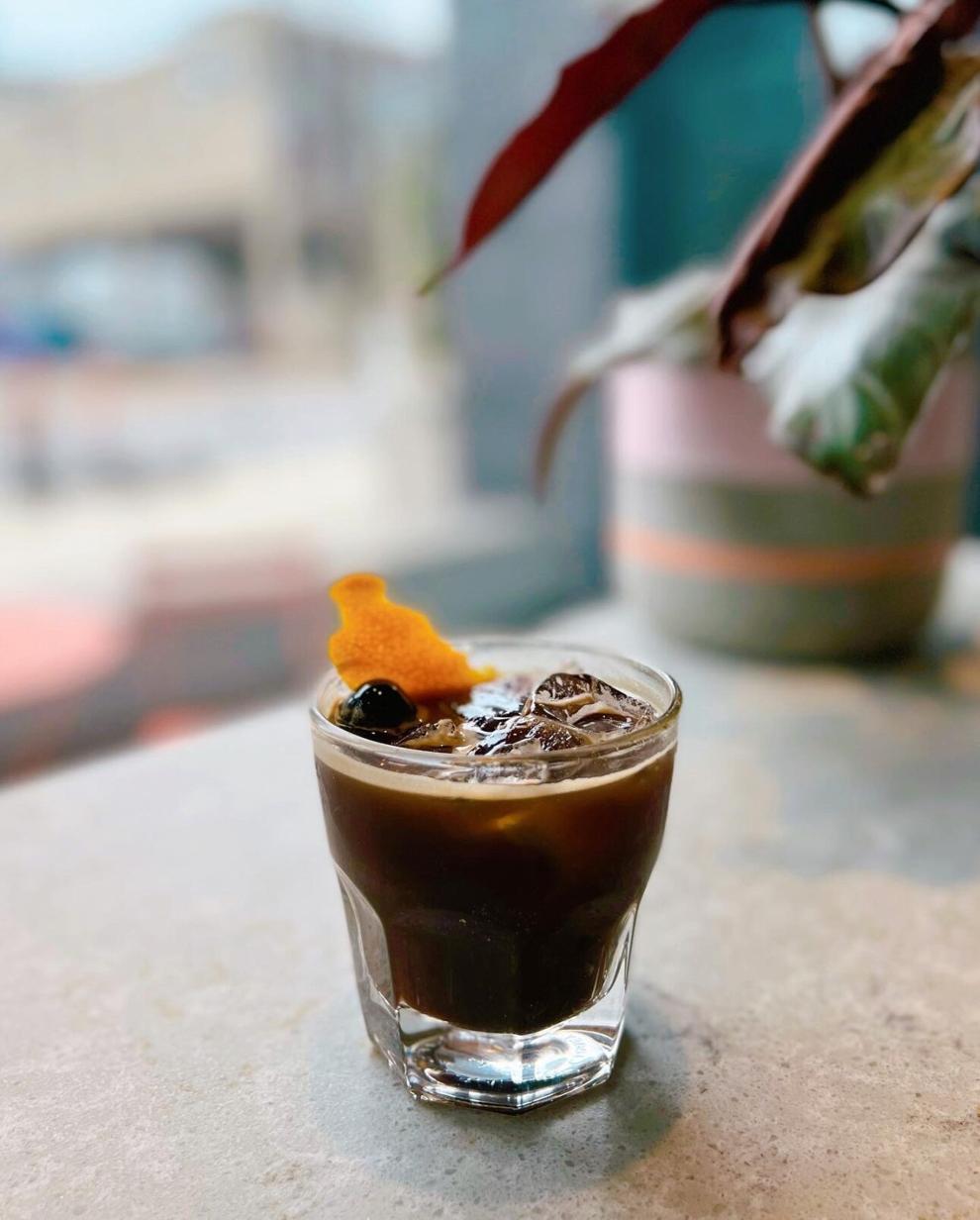 Moonshot Coffee Bar
This month, Moonshot Coffee Bar, the colorful coffee shop in Downtown's TownePlace Suites Nashville, introduced a trio of seasonal sips. The Café Ol' Fashioned is the popular cocktail in coffee form, with espresso, simple bitters and, of course, a Luxardo cherry and a curl of orange peel. Also served over ice is the grapefruit coffee soda, which is espresso paired with a refreshing pour of bubbly grapefruit soda. Want something warmer? Try the blueberry Cuban. The traditional Cuban — a combo of espresso and sweetened condensed milk — is given a beautiful boost with the addition of blueberries. The way the purple milk swirls with the white foam makes the finished product almost too pretty to drink.
Elegy Coffee
Elegy Coffee has quickly become a favorite since opening in 2020. It was named Best New Coffee Shop, Writers' Choice, in the Nashville Scene's 2021 Best of Nashville issue. (Try their Black & White, a cold brew topped with black cocoa and marshmallow whip!) Joining their highly respected drink menu this season is the ube lavender latte. The stunning color is thanks to ube, a sweet purple yam that has been used in Filipino cooking — especially desserts — for decades. It's available hot or iced to match April's unpredictable weather.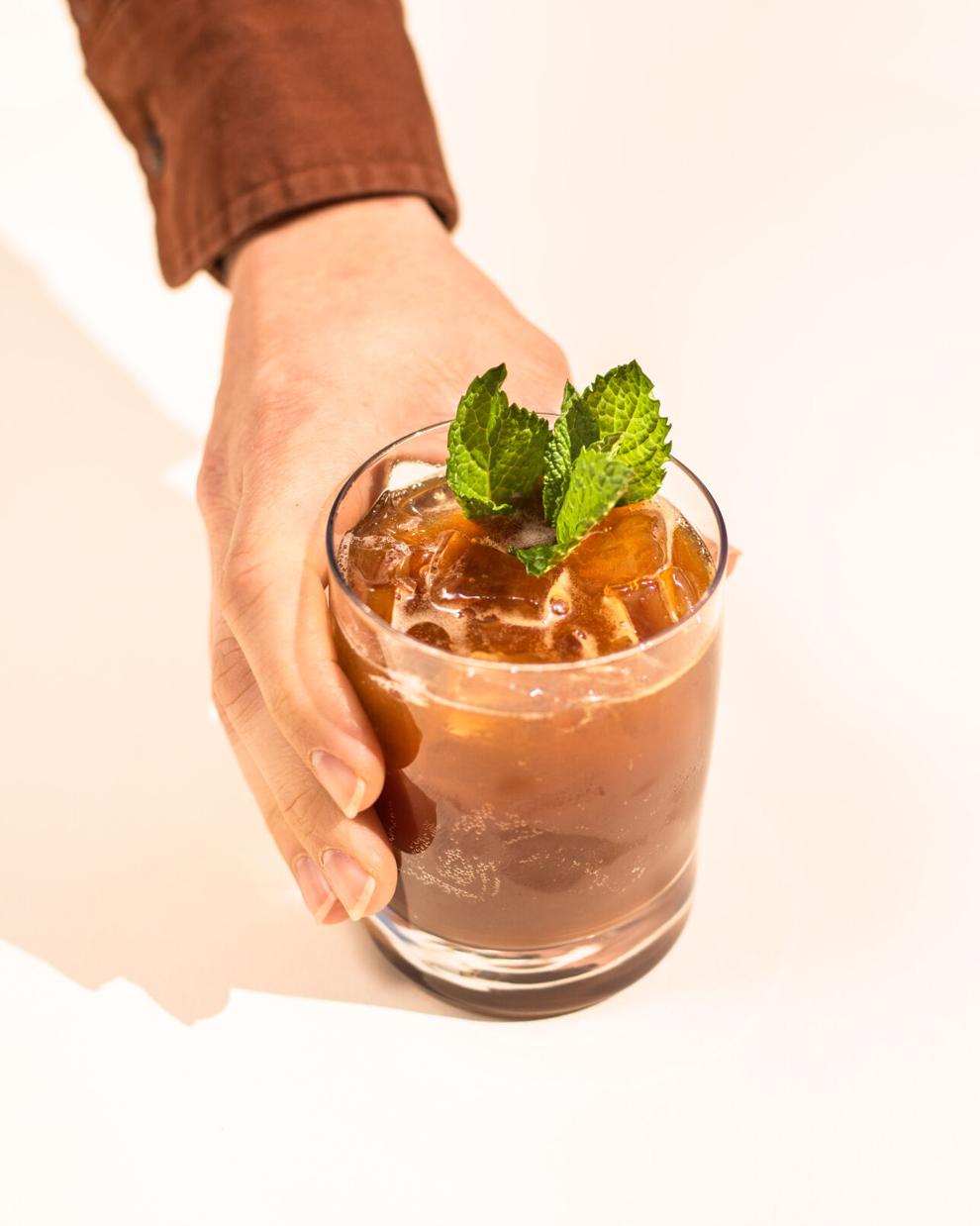 Crema Coffee Roasters
The folks at Crema Coffee Roasters are doing something cool for the month of April: Because it's Earth Month, the shop's Hermitage Avenue and Duke Street locations will give you a free drink with the purchase of one of their sleek, reusable 12-ounce tumblers. While you're there, consider trying the Spring Vacation, a bubbly espresso tonic with grapefruit-infused brown sugar syrup and a fresh sprig of mint.