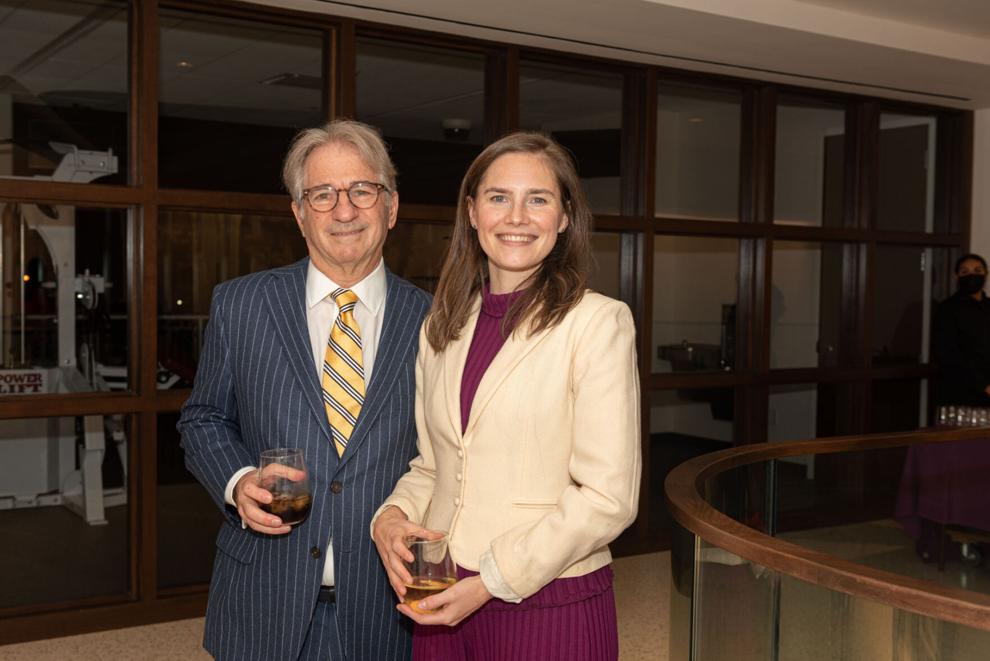 The Tennessee Innocence Project may be a young organization, but they're already pros at throwing fabulous events. Bestselling author John Grisham spoke at their inaugural fundraising dinner in 2019, and they somehow managed to top that this year by welcoming one of the world's most famous exonerees, Amanda Knox.
The evening kicked off with cocktails and mingling at Montgomery Bell Academy. VIPs had access to a private reception with Amanda and Innocence Project co-founder Barry Scheck. Amanda's husband, Christopher Robinson, and her 4-month-old daughter, Eureka, were in attendance, as well as her lawyer, Ted Simon, who traveled down from Philadelphia for the event.
The theme of the evening was "Continuing the Fight," and much of the program focused on the accomplishments of the Innocence Project, both on a national and state level, and how much work there is left to be done. There have been 2,900 innocent people exonerated in the United States since 1989, but only 25 of those cases were in the state of Tennessee.
"This means Tennessee didn't have an in-state Innocence Project organization to ensure we get it right — until now," Barry told the crowd. "Tennessee needs to catch up, and you can help."
The organization led an impromptu giving challenge, encouraging attendees to donate via a QR code. The goal of $35,000 was obliterated when first-time attendees Joanne and Mark Hazelwood made a pledge to donate $1 million to the Tennessee Innocence Project over the next 10 years.
The evening concluded with a candid and emotional conversation between attorney Amy Mohan and Amanda, in which Amanda opened up about the trauma of being wrongfully accused and convicted, the four years she spent in an Italian prison and how grateful she is for the work of the Innocence Project, even more so now that she's a new mother. "If someone hadn't saved me, my daughter wouldn't exist," she said through tears.
She concluded her passionate remarks by imploring the crowd to invest in the nonprofit. "This is a concrete, real way you can impact real people's lives."