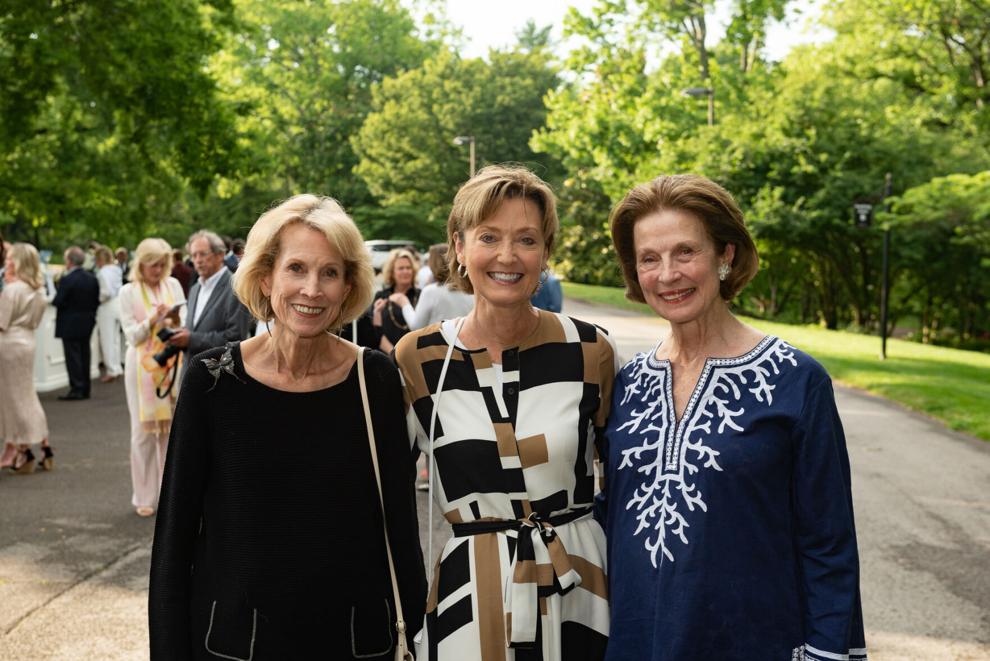 After all of the usual events leading up to and surrounding the Swan Ball were canceled last year due to the pandemic, Cheekwood supporters were elated to gather in the gardens once again for the Swan Ball Patrons Party.
Although the city has removed restrictions, co-chairs Mary Catherine McClellan and Janette Smith were still committed to keeping patrons safe, so instead of hosting the party in a patron's home like usual, they opted to bring it back home to Cheekwood itself for an intimate outdoor affair. After a full day of rain leading right up to the time the party was to start, the tables were moved from the soggy grass to the parking lot between the Carell Dogwood Garden and the Bradford Robertson Color Garden. Fortunately, the skies cleared and the humidity dropped just in time for the soirée to start. Janette joked that, "After a year of parking lot parties, it's only fitting that we close this out with the best parking lot party." That spot also offered patrons the ability to admire several of Sean Kenney's LEGO animal sculptures that are currently on display as part of his Nature POP! exhibit.
While the typically black-tie event was less formal than years past, guests still dressed up and looked fabulous as they arrived to greet friends they haven't seen since the beginning of the lockdown. Gentle breezes kept everyone cool while they mingled under the shade of the trees around tall tables draped with white tablecloths for cocktails and passed hors d'œuvres from Dani Kates.
The 2021 co-chairs made a tribute to the 2020 co-chairs, Anne Maradik and Jane Anne Pilkinton, and shared that they would be presenting Cheekwood with a generous donation to help preserve the mansion and gardens as a "historical landmark, where beauty and excellence in art and horticulture stimulate the mind and nurture the spirit."