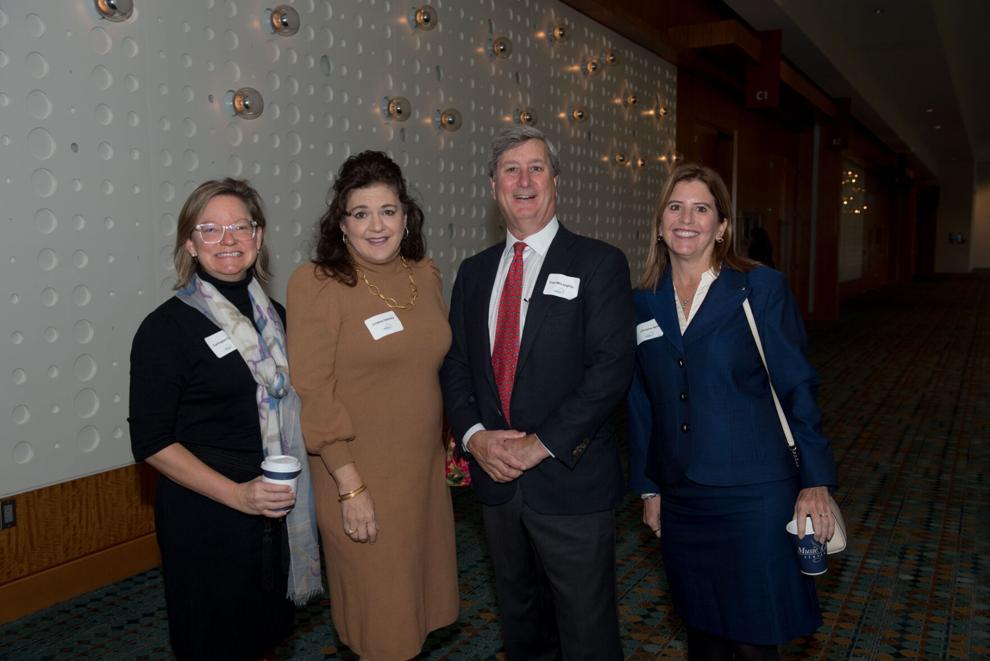 Supporters of Goodwill Industries of Middle Tennessee gathered around the table bright and early on a crisp November morning for the annual Goodwill Impact Breakfast as part of the organization's 2021 Impact Week with the theme of Celebrating the Power of Perseverance. Co-chairs Carrington Fox and Cristina Oakeley were excited to be hosting the in-person event this year and planned a fantastic morning fundraiser supporting Goodwill's mission of "changing lives through education, training and employment."
Guests enjoyed a light breakfast of biscuits, quiche, asparagus and tomato halves with orange juice and plenty of coffee while listening to guest speakers and the presentation of awards. Keynote speaker Reggie Ford, author of PTSD: Perseverance Through Severe Dysfunction, spoke about his past and making the right choices to change the story others expect from you. "You can live your stories, or you can live your lives to change your stories," proclaimed Reggie, who referred to everyone as authors of their own stories.
To kick off the awards ceremony, which was emceed by NewsChannel 5 anchor Rhori Johnston, John Stone was named Pioneer of the Year after 26 years of service on Goodwill's board of directors, an honor for which Mayor John Cooper sent a video message of congratulations. Andrea Alexander, better known on Instagram as Goodwill Shawty, was named Ambassador of the Year. This year's David B. Lifsey Scholarship recipient was Hillwood High School junior Derek Nicholson, and the Achiever of the Year was awarded to the brilliant Shaheera Alnatshia, both of whom are shining examples of the power of perseverance. Finally, the Lavoi-Katz Award was given to Pam Berry, Goodwill's Nashville Career Solutions Center's unofficial "Manager of Joy" because of her infectious and persistent smiles, laughter and positivity while on the job as a member of the housekeeping team — truly a living Goodwill success story.