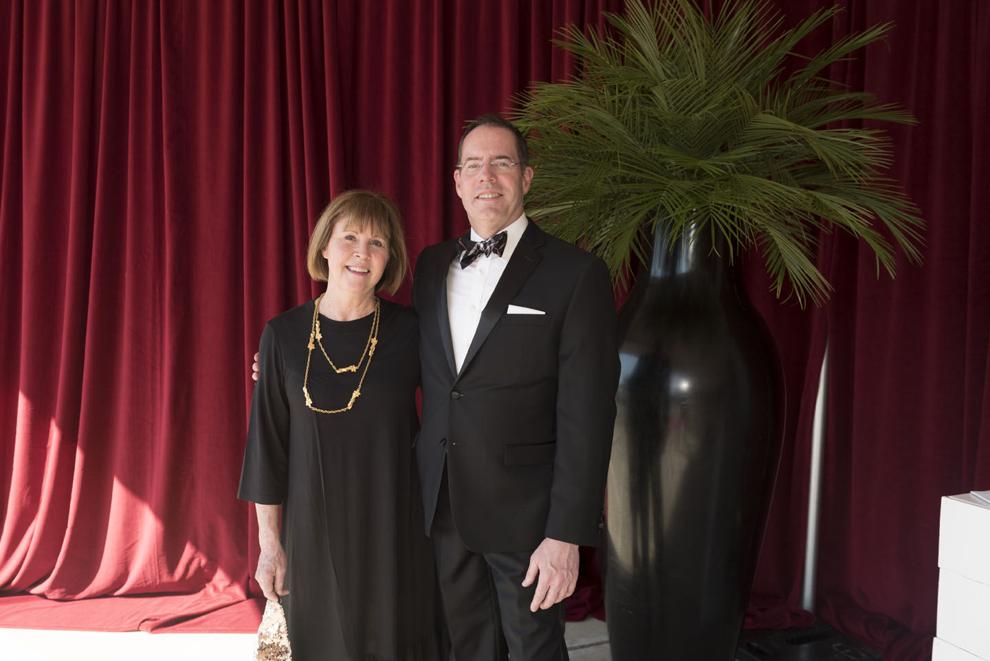 Just days after the Belcourt Theatre (finally) reopened to the public, the beloved art house hosted a virtual version of its annual A Red Carpet Evening. Co-chaired yet again by Amos Gott and our very own Holly Hoffman, the annual Oscars party is a highly anticipated event among cinephiles across the city, and although the event wasn't held in the historic theater as it usually is, that didn't keep film lovers from joining in on the fun.
The Belcourt still managed to roll out the red carpet for attendees, who stopped by the theater before the awards show to pick up their party boxes. The Belcourt's staff was dressed to the nines to greet their adoring fans and pass out all the makings of a surefire good time at home. There were three different ticket levels, each with its own box of goodies, ranging from popcorn and movie candy to a three-course dinner from Flavor Catering. All of the boxes included ingredients for the evening's signature cocktail, the Orange Blossom Express, which guests could make at home by following a video tutorial from Bang Candy's Sarah Souther. Guests also had the option of purchasing a bottle of Red Carpet Red to accompany their meals, and the wine was snatched up quickly.
An hour before the Academy Awards began, the Belcourt hosted a pre-show that included movie trivia (much of which was compiled by our friends at the Nashville Scene) and a chat room for guests to talk about their favorite films. The online auction — always a staple at the event — was available, as well, including such covetable items as a one-week getaway to a three-bedroom hacienda in San Miguel and Third Man Records' 333 Edition of Paul McCartney's McCartney III, a collectors' item that sold for more than $2,000.
The evening was a rousing success and an apt reminder of how much the community loves — and has missed — the Belcourt Theatre.