One of the most anticipated events of the Nashville social set is Swan Ball. A pageantry of elegance, this white-tie event raises crucial funds to support the important work and community outreach of Cheekwood Gardens & Estate. Each year, guests enjoy A-list entertainment as well as a recognition of the Swan Award recipient. While Swan Ball is celebrated in June, many events take place before the ball to round out the event's legacy. To begin the season, Swan Ball Chairs Elizabeth Dingess and Ashley Rosen held the Swan Ball Unveiling to make a few announcements.
On a wintery evening, guests of the Swan Ball Unveiling were treated to the news that Mrs. Lillian "Tooty" Bradford would be the recipient of the prestigious Swan Award, presented to individuals for their tireless service to humanity. Tooty's dedication to — and improvement of — Cheekwood can be found imprinted both on the grounds and in the hearts of all that have benefited from her knowledge and tutelage.
The Swan Ball 2023 jeweler was also revealed that evening: Verdura — owned and managed by Ward Landrigan — and Belperron — overseen by Ward's son, Nico Landrigan. The style and sophistication of these unique brands is timeless, and their origin stories are captivating and bold.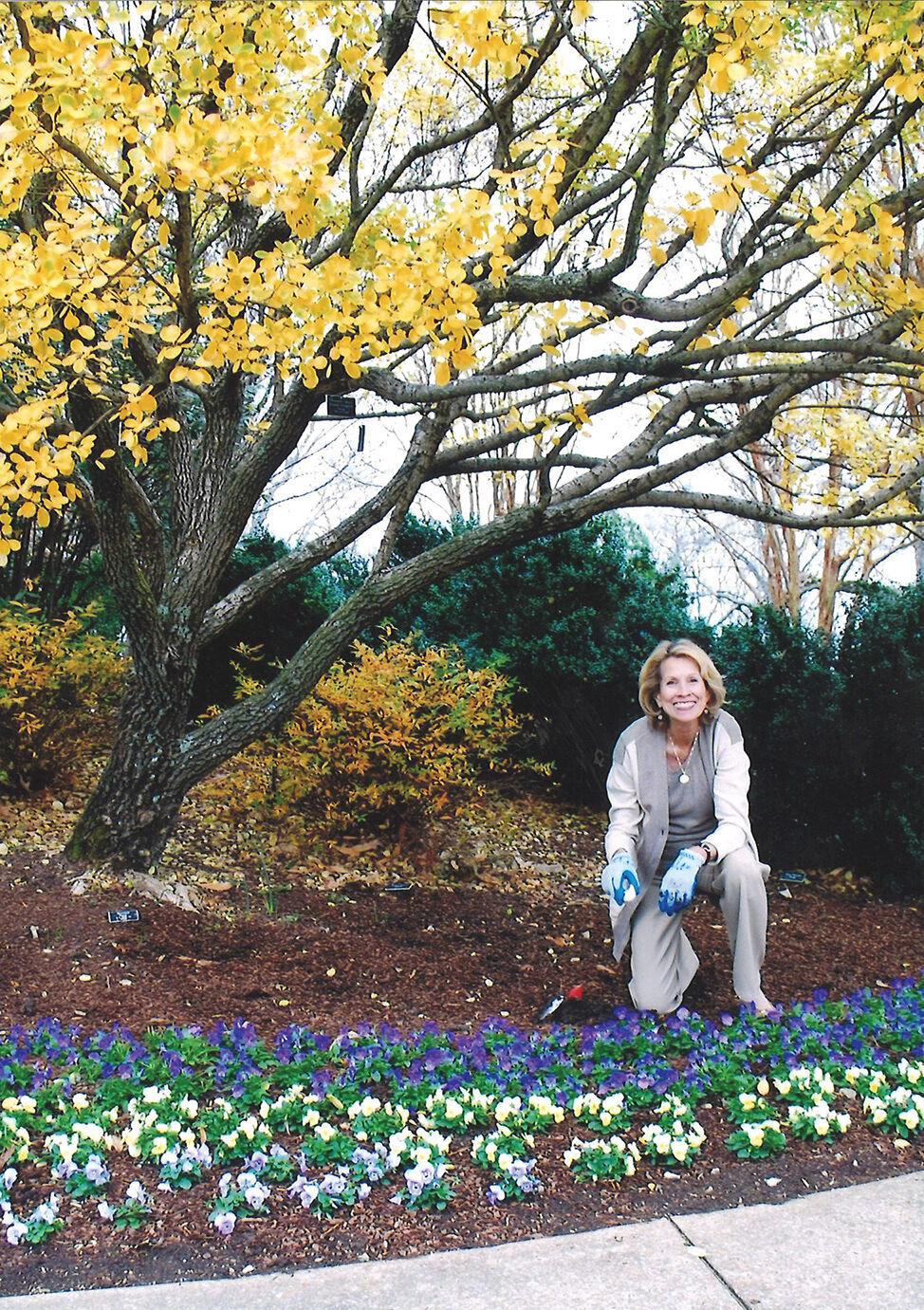 2023 Swan Award Recipient
For Tooty Bradford, what began with an invitation to a cooking class from Clare Armistead created a lifelong passion for Cheekwood. With the estate just steps from her home and an avid gardener herself, Tooty enjoyed days on the stunning grounds throughout the years. In addition to gardening classes, Tooty was involved in Swan Ball as a chairman and attended the very first Antiques & Garden Show.
Tooty and her late husband, James C. Bradford Jr., helped develop the Bradford Robertson Color Garden. Located just to the right of Botanic Hall, the vibrant and welcoming garden is an exhibition of seasonal color displays — as well as the very first garden that guests encounter upon entering the grounds. Additionally, they helped create seasonal festivals like the annual Cheekwood in Bloom, which celebrates the return of color across the estate each spring. This year's Cheekwood in Bloom promises to be an exciting and nuanced color palette.
Tooty was also a founding member of the 1929 Club at Cheekwood, which supported the 2017 refurnishing of period rooms in the historic mansion. Tooty spent time on numerous committees throughout the years as well as chair of the board, and she remains actively involved as a trustee emeritus today. She continues to work tirelessly for the betterment of Cheekwood and the numerous community outreach programs it offers.
Tooty joins an elite club of individuals who have given of themselves to better their causes and communities. Previous recipients include Ann and Monroe Carell, Martha Rivers Ingram, the Frist family, Carolina Herrera, Julia Reed and Dale Chihuly.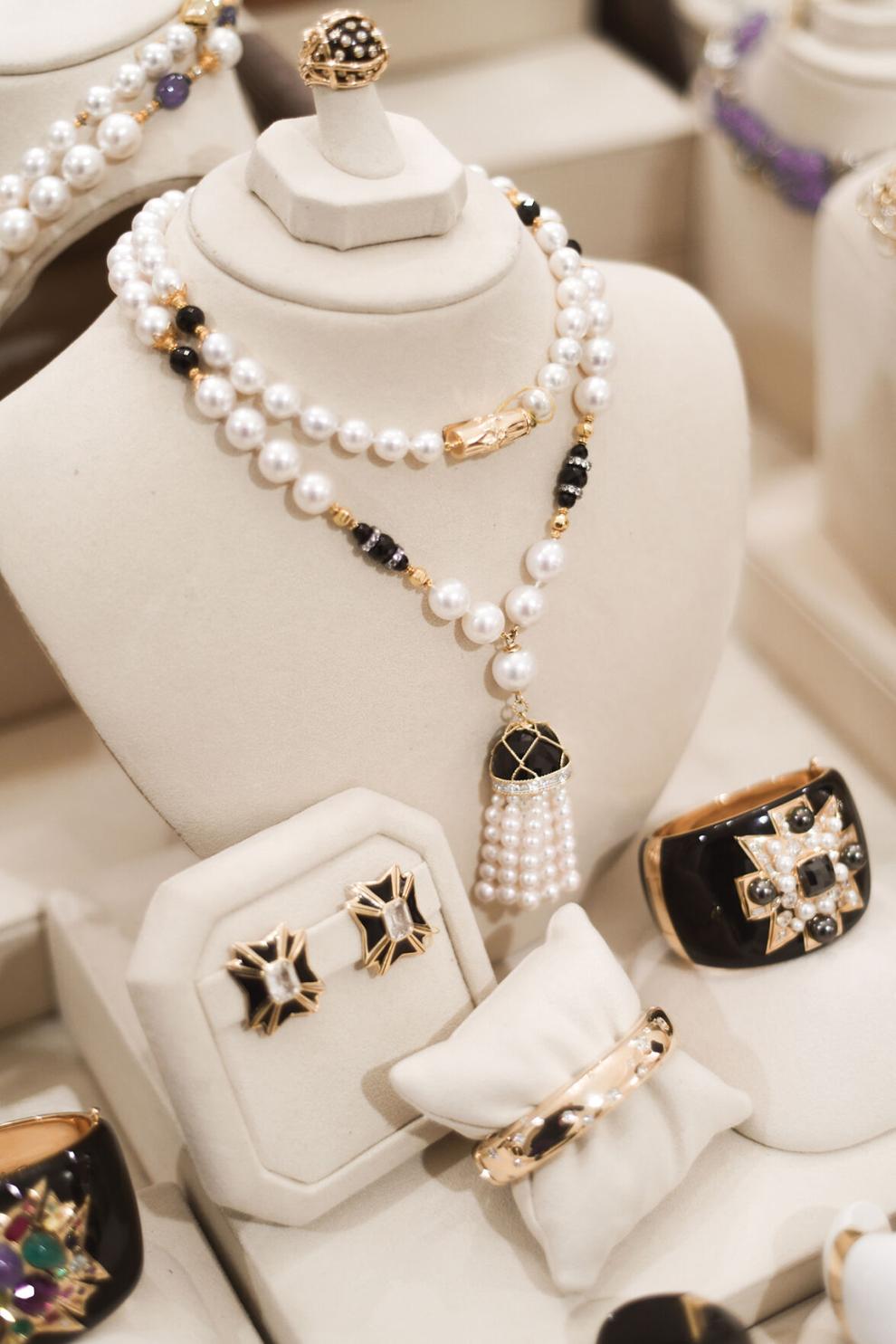 2023 Swan Ball Jeweler
Verdura
Born in 1899 in Sicily, Duke Fulco di Verdura founded Verdura, a jewelry house that is still internationally recognized for timeless elegance. Verdura took pieces that were of Renaissance design, turned them on their proverbial side and made them quirky.
In meeting Linda Lee Thomas, a fan of his work and Cole Porter's wife, Verdura's destiny changed. Through Thomas, Verdura met Gabrielle "Coco" Chanel and was invited to move to France and design textiles for her brand. In France — with Chanel as his muse — Verdura's work evolved, and he created the Maltese Cross brooches and cuffs for which he is so well known.
In 1934, Verdura made his move to Hollywood, USA, where he designed jewelry for stars of the Golden Age of Hollywood like Greta Garbo and Marlene Dietrich. He, like Garbo and Dietrich, became a darling of the town. In 1939, with the financial backing of Cole Porter and Vincent Astor, Verdura opened salon doors on NYC's Fifth Avenue, where he continued to design for New York's elite with his signature bold and understated style.
Belperron
Born in France in 1900, Suzanne Belperron graduated from l'École regionale des beaux arts de Besançon (now ISBA Besançon) in 1919 and began her career in design with the Maison Boivin. Her designs were sensual, tactile and modern, and they drew the eye and patronage of Elsa Schiaparelli, Diana Vreeland and Karl Lagerfeld, among others. In 1932, after features in Vogue Paris, Belperron was invited by Bernard Herz to design exclusively for his company, B. Herz.
In 1941, during the Nazi occupation of Paris, Herz insisted that Belperron buy the company from him and change the name; he knew the Nazis would not permit a business with a Jewish name to remain open. In 1942, Herz was arrested, deported and did not survive the war. After World War II, Bernard's son, Jean, returned to Paris after five years as a prisoner of war. Belperron offered the company — now named Suzanne Belperron, S.A.R.L. — to Jean, which he would only accept if she became an equal partner. 
In a 2012 New York Times article, Belperron was deemed, "Modern, Before the World Was." The legacy of Belperron has continued through the decades, and her pieces have become treasured heirlooms, passed down through generations.