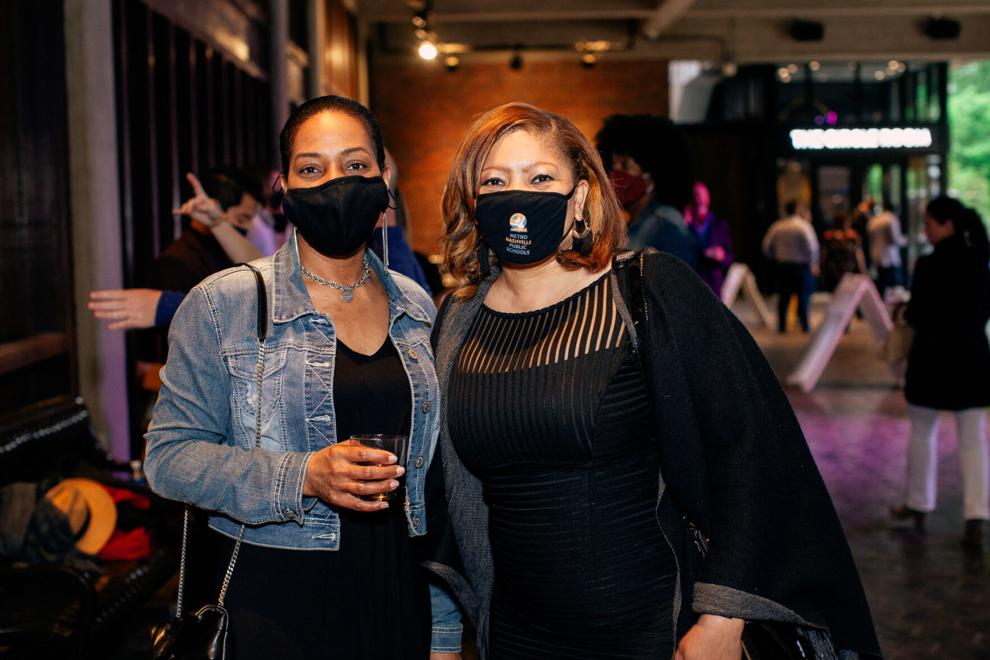 On a rainy Thursday in late April, patrons of PENCIL gathered at the Grand Ole Opry for the 17th annual A Little Night of Music — a much-needed night of fun and music after more than a year without in-person events or live concerts.
Food trucks from Loveless Cafe and Pie Town Tacos pulled up under the portico so guests could grab dinner while drying off and browsing the silent auction, which included a '60s Les Paul Standard guitar, a garden party for nine people and a getaway to anywhere Southwest flies that included airfare and a hotel stay. The excitement to be with people again was palpable as old friends saw each other for the first time since the lockdown. Everyone quickly moved inside to mingle more and warm up with wine and cocktails before finding their seats in the auditorium.
More than 200 people were spaced throughout the pews as Louisiana native Willie Jones opened the evening and loosened up the crowd with a few of his country/hip-hop fusion tracks. Headlining the concert was local Americana artist Drew Holcomb, who treated the audience to heartwarming stories and original songs, both old and new. One of the highlights of his set was Hank Williams' "I'm So Lonesome I Could Cry," a favorite from the Kitchen Covers sessions that he recorded at home with his wife, Ellie, during the quarantine.
The rain let up just as everyone filed out of the legendary venue and received parting gifts of a concert poster designed by Colin Long and a small box of cookies from Tiff's Treats.
Between the silent auction, LUV boxes and a wine pull featuring 39 mystery wines to celebrate PENCIL's 39th birthday, this year's A Little Night of Music raised more than $230,000, which greatly exceeded the nonprofit's goal. The funds raised help support PENCIL's mission of "linking community resources to Nashville public schools to help young people achieve academic success and prepare for life."