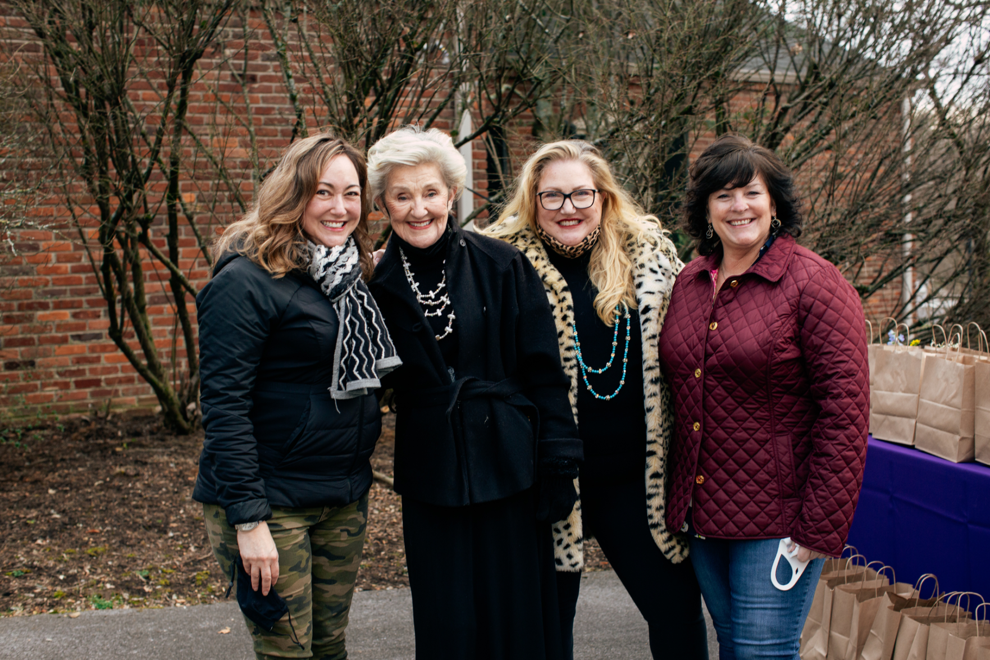 Fundraisers have changed a lot in the past year, but fortunately for the reimagined How About Dinner and a Movie, some components crucial to the success of Park Center's signature fundraiser were still in place. Just as they have for the previous 24 years, event founder and honorary chair Barbara Daane, Bill Forrester and Dani Kates were front and center.
Chair Deena Drummond did a marvelous job reinventing the night, which is usually held at the Belcourt Theatre. The "party" moved to Barbara's lovely Belle Meade residence — well, her driveway. As guests arrived, they were greeted by Bill, who is also a board member. He kept things running smoothly while waiting cars received dinners, centerpieces and gift bags loaded with libations from Lipman Brothers and The Wine Chap, classic movie treats and clever cookies shaped like a theater ticket with "Park Center - Admit One" on them.
Dani served up the traditional, delicious dinner of chicken croquettes, squash casserole, French green beans, green salad, her divine yeast rolls and a to-die-for chocolate brownie. "It was the first time I had actually been able to enjoy the dinner because I was home," said Barbara. "I'm usually at the Belcourt introducing our honoree." This year, that would have taken her all night because the evening recognized the nurses and doctors on the front lines.
A special featured film is the final custom of the night. In The Outside Story, Charles, an introverted, heartbroken editor, locks himself out of his Brooklyn apartment. Through comical encounters with neighbors he barely knows, he gains a new perspective and discovers that we've all got issues and it never helps to keep them locked up inside.
The dinner was delicious and the movie thoughtful and entertaining, but more importantly, the night provided Park Center with significant funds to continue empowering people with mental illness, substance use and homelessness to live and work in their communities.