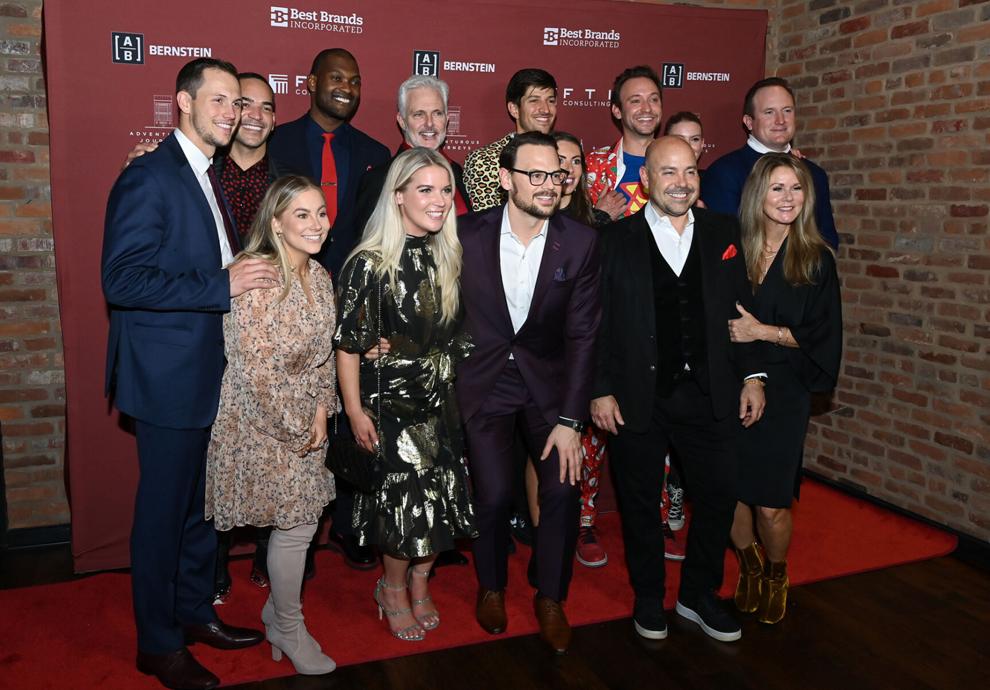 Broadway Dreams, an arts nonprofit devoted to providing performance training to young people of all backgrounds, has been dreaming of making a home in Nashville since 2019, and given the enthusiastic turnout at their recent Merry & Bright fundraiser, there's a warm welcome awaiting them in Music City. The organization wisely tapped board member Adam Sansiveri to spearhead the holiday cocktail party, which was held on an unseasonably warm December night at Clementine.
Adam called on an impressive group of well-connected friends and colleagues to form a powerhouse host committee, which included Alice and Max Goldberg, Arnita and Tim Ozgener, and Olympic gold medalist Shawn Johnson and her husband, Andrew East, among others. Max performed double duty as a committee member and the event's auctioneer, and he showed up dressed to impress in a Superjew T-shirt and a bright red suit covered in Santas, despite joking that Adam explicitly told him not to. The duo bantered on stage as they auctioned off a number of enviable lots, including getaways to New York City and Sonoma Valley and a private dinner for 10 with chefs Brian Lea and Leina Horii of Kisser.
And what would a Broadway Dreams event be without a little Broadway talent? The crowd was treated to a live performance from three Broadway stars: Alison Luff, who played Elphaba in the national tour of Wicked and Fantine in the Broadway revival of Les Misérables; Telly Leung, who performed the titular role in Disney's Aladdin; and Ryan Redman, who portrayed Olaf in Disney's Frozen.
Merry & Bright raised more than $170,000 for Broadway Dreams, which plans to establish its Nashville outpost in 2022 with a musical theater intensive beginning in May in partnership with Belmont University.
"We will work so hard to make Nashville the No. 1 city in the Broadway Dreams tour," said Broadway Dreams Founder and President Annette Tanner. Based on the enthusiastic response of the crowd, Nashville will be behind the organization all the way.