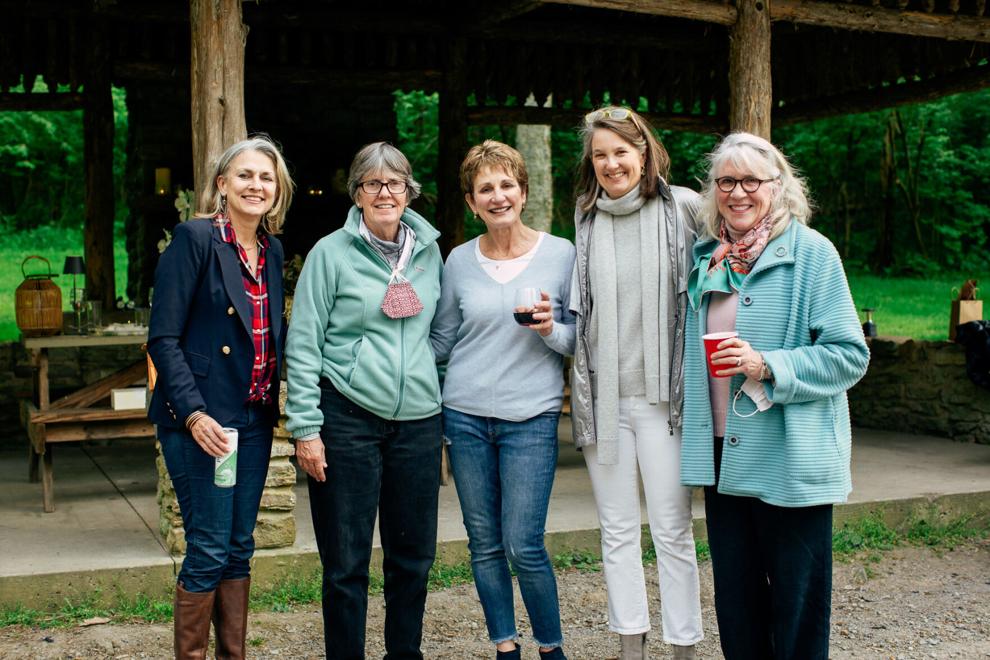 Friends and families gathered on a beautiful Saturday evening in April to picnic with a purpose at Friends of Warner Parks' annual Spring in the Parks Shelter Dinner. The highly anticipated event helps raise maintenance funds for keeping the picnic shelters around the park looking pristine for future generations.
Before setting off for their reserved shelters or carefully selected picnic spots, guests stopped by the historic Hodge House in Percy Warner Park to pick up their gourmet meals. Catering by Suzette offered a delectable picnic dinner with fresh and light omnivorous, vegetarian and vegan options that paired perfectly with the outdoor setting and with the beer and wine provided by Lipman Brothers.
Guests enjoyed decorating their shelters with their own rustic and elegant flair, ranging from full place settings with glassware, candles and orchid centerpieces to an adventure theme with a kayak and mountain bike. Each shelter host received a gift bag that included a s'mores kit for roasting in the fireplace, a perfectly sweet ending to the event.
The shelters were built by the Works Progress Administration during the Great Depression using local limestone and cedar, and they have become deeply important to the people of Nashville as gathering places for celebrations and important life moments. In 2012, Friends of Warner Parks completely restored all of the shelters to honor the workers who built them and the community that uses them.
During the pandemic, the Warner Parks became a refuge for the Nashville community, and the shelters scattered around the parks were used even more frequently, as loved ones looked for outdoor locations to safely share meals together. The more people use the shelters, the more maintenance is required on them, but with persistent care and generous support from the community, these shelters will be around for future generations to enjoy.