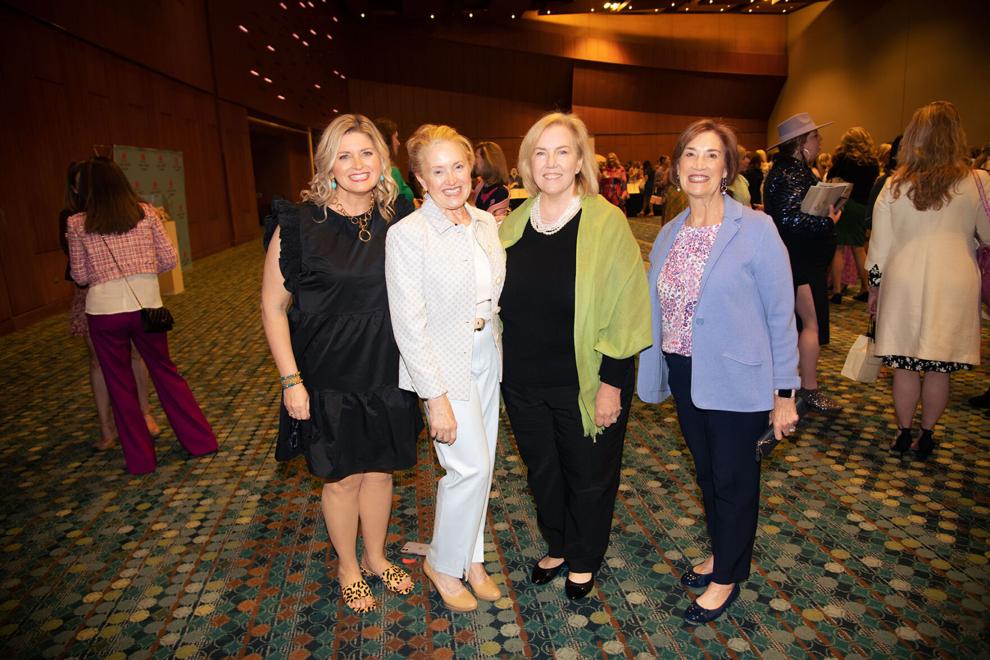 Gray skies, cool temps and sprinkles of rain did not deter over 800 ladies from attending the annual Friends & Fashion fundraising event to benefit Friends of Monroe Carell Jr. Children's Hospital at Vanderbilt. In fact, these women donned their finest spring apparel as a not-so-subtle snub to the weather gods. In pretty pastels and florals, they ascended the Music City Center escalators to the Karl Dean Grand Ballroom. Once there, they shopped current fashion trends from Dillard's and The Friends Shop. The room was anchored by a wine bar as well as several silent auction tables, so there was something for everyone.
Midway through the shopping extravaganza, a seated spring luncheon was served while the latest in airy, prime-temp fashions were modeled by grateful families of patients from Monroe Carell. Visionary and footwear-industry legend Sam Edelman was on hand; many of his designs were featured in the fashion show. The event emcee was Jason Priestley, best known for his starring role as Brandon Walsh on the iconic '90s series, Beverly Hills, 90210. To add to the already illustrious star power, one of the tables in the room was solely made up of past board chairs of this auspicious volunteer organization.
This year's event was dedicated to the recent tragedy at The Covenant School; a moment of silence, bracelets worn by the models onstage and words from Dr. Meg Rush served to recognize this support of Covenant families, friends and a community in mourning. Special appreciation was given to the law enforcement and healthcare teams who sprang to action that day — exactly one week prior. 
Much praise was given to the co-chair trio of Kathy Dorr, Sarah Gardner and Mary Wilson. Their hard work made the day a complete success to benefit one of the nation's leading children's hospitals — for the 16th consecutive year, according to U.S. News and World Report. Additionally, the hospital earned the distinction of Tennessee's #1 pediatric hospital. Rain or shine, that's something we can all be proud of.