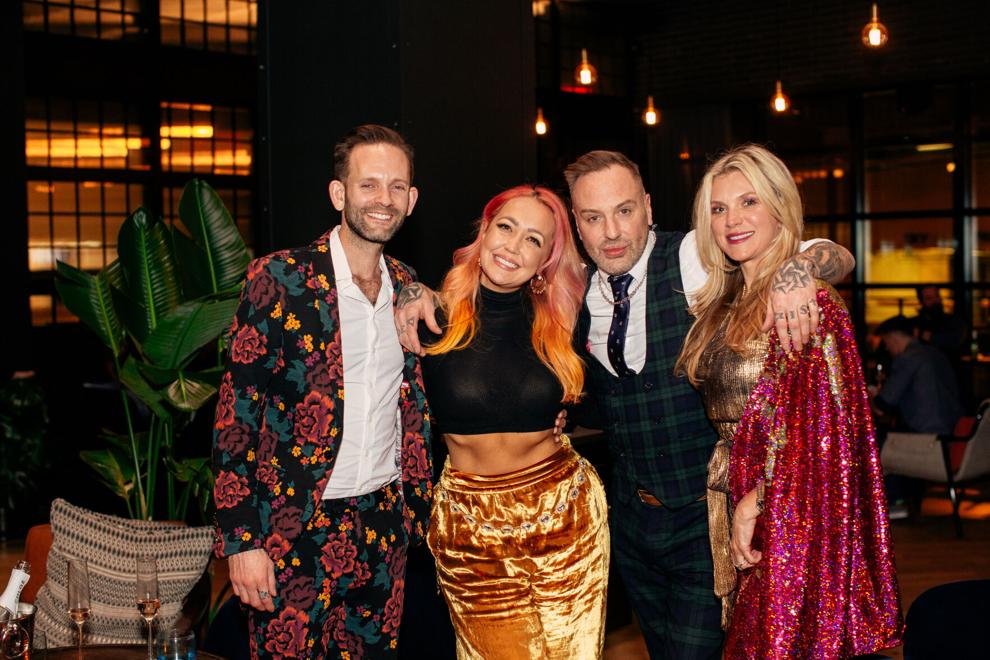 Fashion designers Laura Citron and Any Old Iron's Andrew Clancey gave Nashvillians a dazzling reason to venture out of their homes for a socially distanced fashion show at the Virgin Hotels Nashville. The two designers, who recently opened a boutique on Music Row just a couple blocks from the swanky new hotel, hosted Sparkle & Strut, a runway show designed to safely bring fashionistas together for a good cause. The event benefited YWCA's Dress for Success program, which provides professional attire and career resources to help women escape poverty by securing and maintaining gainful employment.
"The event was a celebration of International Women's Month, so we wanted a charity that directly benefited women," Laura told Nfocus. "Dress for Success helps provide professional attire and development skills for women in need. It was a perfect match!"
DJ Maggie Wells kept the energy high all night as 125 guests sipped on rosé and enjoyed snacks from a "nosh tower." As showtime drew near, the crowd took their places throughout Virgin's Commons Club, the bar and restaurant located just off the hotel lobby. The runway show wound around the room and directly through the audience as Laura and Andrew each showed collections that included an assortment of their favorite pieces from their respective lines, as well as some new pieces from their Spring/Summer 2021 collections. With these two designers at the helm, it goes without saying that the show was filled with plenty of color, sparkle and fun.
For many in attendance, it was their first night out in over a year, and it was certainly an evening to remember. For those in attendance, it provided a glimmer of hope for the safe return of in-person events as the year continues, and for those who benefit from Dress for Success' services, it offered hope for a brighter, more promising tomorrow.