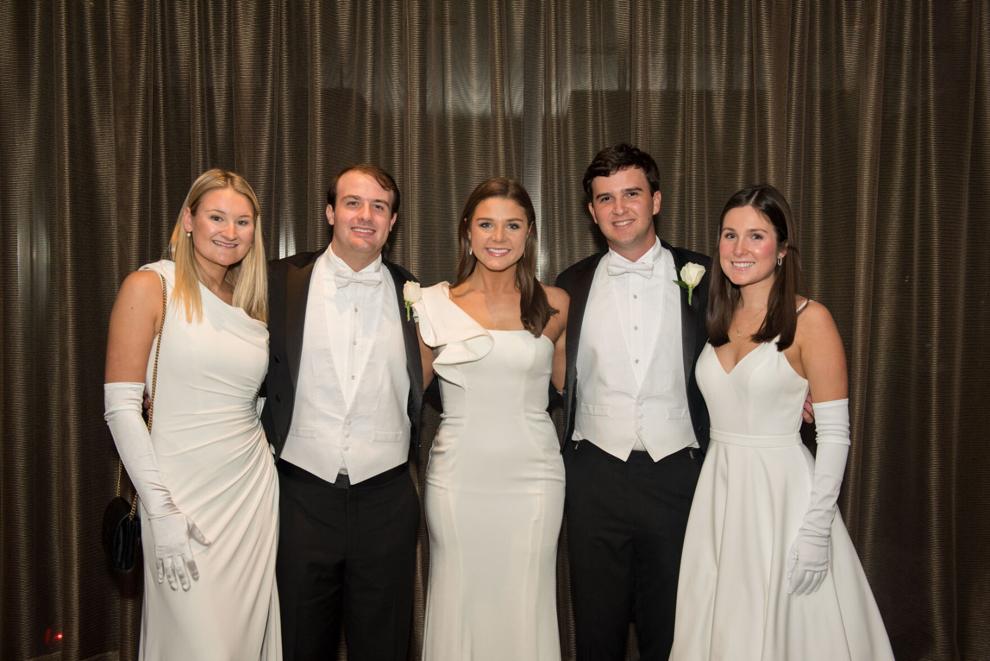 Just as every Thanksgiving weekend is a time for family and football, it is an equally important time for the young ladies presented at the Bal d'Hiver. Now in its 74th year, the Bal is Nashville's oldest charity ball and is hosted by the Kappa Alpha Theta Nashville Alumnae Chapter, with proceeds going to benefit Court Appointed Special Advocates, Family & Children's Service and the Kappa Alpha Theta Foundation.
After a year off due to the pandemic, the Bal returned with all its past traditions. Once again, it took place at the Loews Vanderbilt Hotel, which rapidly became a sea of black and white as the 52 radiant debutantes in flowing white dresses and opera-length gloves and their dapper escorts in tails filled the lobby. As usual, the crowd contained proud moms and dads, excited siblings and doting grandparents. During the festive cocktail hour, families lined up to have Helen Burrus capture the night with photographs, as she has done for so many years.
While the debs and their dads lined up for the presentation, everyone found their places in the ballroom elegantly decorated by Amos Gott of AmosEvents. Using the co-chairs' color scheme of pink and silver, he used pink dupioni table linens surrounded by silver Chiavari chairs and mercury glass vases holding white hydrangeas and roses in shades of pinks and white.
Co-chairs Megan Fox, Allison Jones and Elaine Lee introduced Honorary Chair Adelaide Davis and Mistress of Ceremonies Yvonne Ralsky, and the Court of 2021 was presented to the adoring crowd. A delicious dinner of frisée salad with goat cheese and poached pears, cocoa chili-dusted New York strip and salted caramel tart preceded the customary father-daughter dance. Then, everyone got on their feet for dancing to the tunes of The Downtown Band until only the debs and their escorts remained — a very traditional end to the 74th Bal d'Hiver.