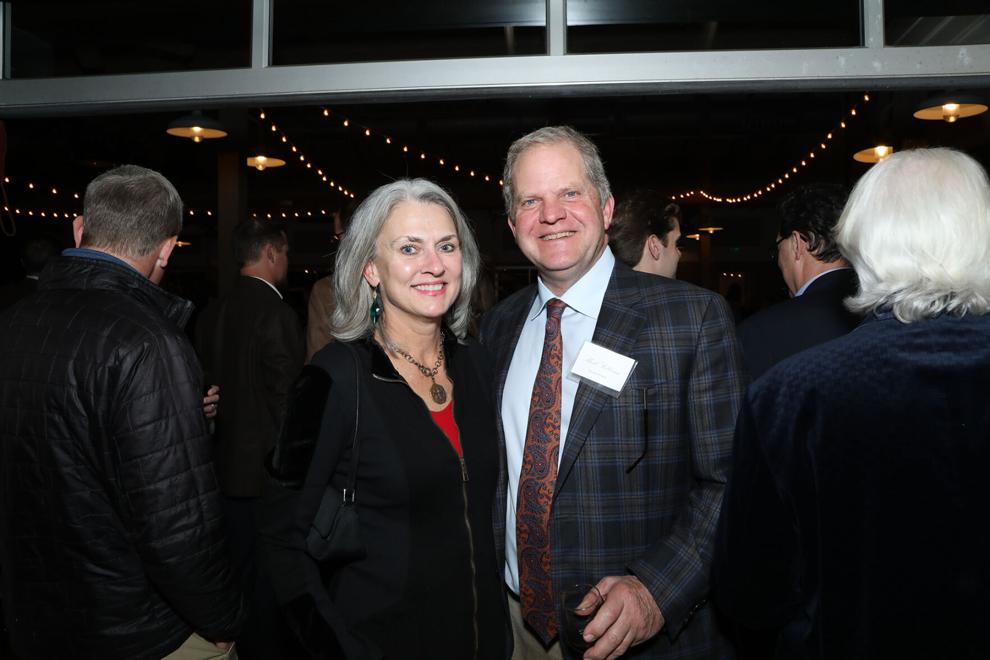 After two long years, friends of Daystar Counseling came together for a joy-filled, sold-out event in the beautiful Loveless Barn. An unseasonably warm Evening in December bolstered spirits as guests entered the Barn for an initial cocktail reception, and they were able to marvel at Jim Knestrick's talent for design — not missing a beat, even after two years of a pandemic.
Daystar is a nonprofit counseling ministry established in 1985 to serve the needs of the community, particularly those of children, adolescents, families and young adults. A well-loved Middle Tennessee organization, Daystar has offered untold amounts of hope from "the little yellow house that helps people," whether through individual therapy, group sessions or community involvement. The outpouring of support was palpable as community members gathered at the first in-person Evening in December since 2019.
The smell of biscuits alerted guests that dinner — catered by Loveless Cafe — was imminent, and one could almost follow a cartoonishly wafting line to their resplendently festive table. The happy chatter of friends and strumming guitar chords of William "Tiger" Fitzhugh accompanied a delicious spread of Loveless' classic Southern favorites.
As the clatter of forks quieted, host Kelly Minter warmly welcomed partygoers and invited the first musical guests to the stage. A bluegrass family through-and-through, The Isaacs gladly obliged, bursting into song as only a multi-Dove Award-winning and multi-Grammy-nominated band could. Christian artist Terrian took the stage next, blowing the audience away with her stunning vocals and poignant songwriting. For a wonderful musical finale, the last artists to step up to the mic were Hillary Scott and Dave Haywood, members of country phenomenon Lady A.
Evening in December offers an opportunity for families, friends and special musical guests to come together in conscious celebration at the most wonderful time of year. Funds raised by Daystar's "superhero supporters" on this beloved occasion will make the coming year merrier and brighter for the numerous kids and families in the Middle Tennessee area who benefit from Daystar's programs.