Downtown Nashville just got a little sleeker and more exclusive, thanks to the arrival of The Register, an upscale private social club boasting top-notch amenities and unparalleled service to members. The brainchild of Tillman Holloway and Barron Solomon, The Register's mission is "to redefine the social club experience through our updated services, multiple locations, off-market investment opportunities and the ability to network with a class of successful business professionals." After delaying their grand opening this spring and installing new technology to ensure the health and safety of their guests in response to the pandemic, The Register officially opened its doors to members this month. Our Nfocus team got a sneak peek of the multi-level space, located on Second Avenue in the shadow of the 222 Second Ave. building.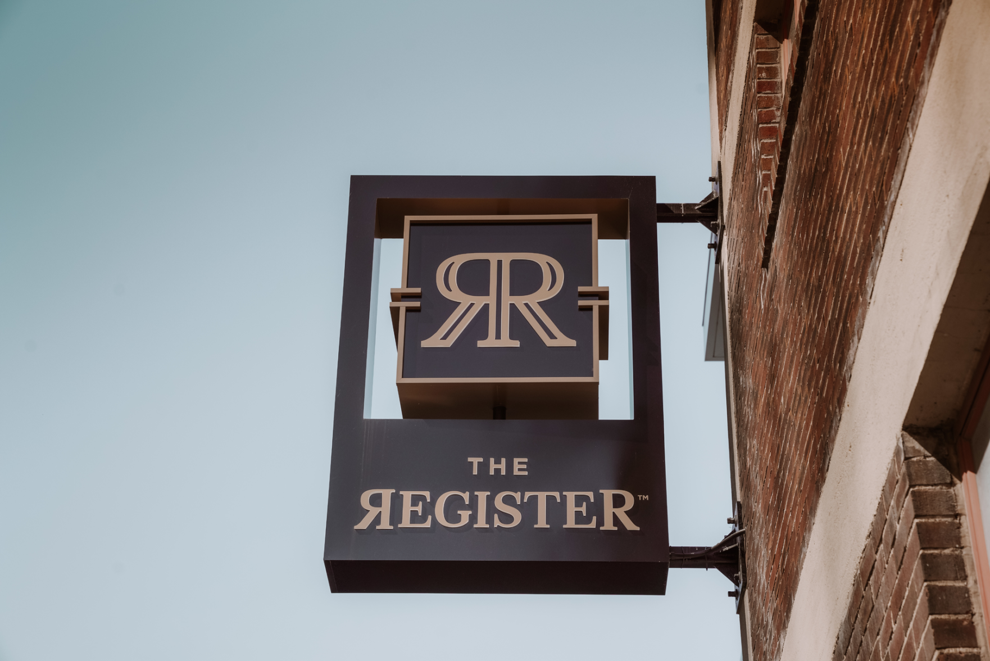 What to Expect
Thanks to technological upgrades, guests are scanned by temperature-sensing cameras before they're permitted to enter the space or use any of the elevators. Once inside, the four-story building houses multiple spaces for work and play. The Study, a full-service bar on the main level, is open to members and approved guests to enjoy cocktails and light bites. The sophisticated lounge, which features bar seating and multiple nooks for unwinding, would be at home in any upscale restaurant in town. Upstairs, a private event space, which includes a fully outfitted conference room, can be rented out for gatherings, large and small, and the members-only area on the third floor can be utilized for anything from coffee meetings to intimate cocktail parties to an afternoon of watching football. A rooftop lounge is slated to open soon.
What to Know
The Register offers two tiers of membership — personal and corporate — and is still accepting members at both levels. Members have unlimited access to the space, which allows an approved guest list of people who may also enjoy certain amenities. The Register employs a number of "experience specialists," who act as a concierge/personal assistant hybrid to do everything from booking travel to securing tickets to events to offering recommendations on nearby attractions, dining and shopping. The company has plans to open sister locations in Denver, Austin and Atlanta.
For more information, visit theregister.io.