When Dana Windrow moved here from California with her husband, Nashville native Robert, she was considering exploring new avenues after years in the event planning business. Fortunately, she met Libby Page soon after and helped her with a large, multievent wedding weekend. It showed her how layered and intriguing Southern events are, and best of all, it revitalized her love of the industry. The duo never looked back, and Dana is now the lead event planner and designer for Page & Windrow Event Planning.
Since that first wedding, the in-demand pair has produced a multitude of events in numerous places across the country. Today, Dana handles all the details and production, and Libby — whom Dana calls "my grounding force for the company" — provides the "historic wisdom" of the nuances that surround the event industry in this region. Page & Windrow most recently served as the planner for the 2022 Swan Ball and producer of designer Ken Fulk's concept, and they pulled together an army of the area's best vendors to put on the white-tie gala for 675 people last month.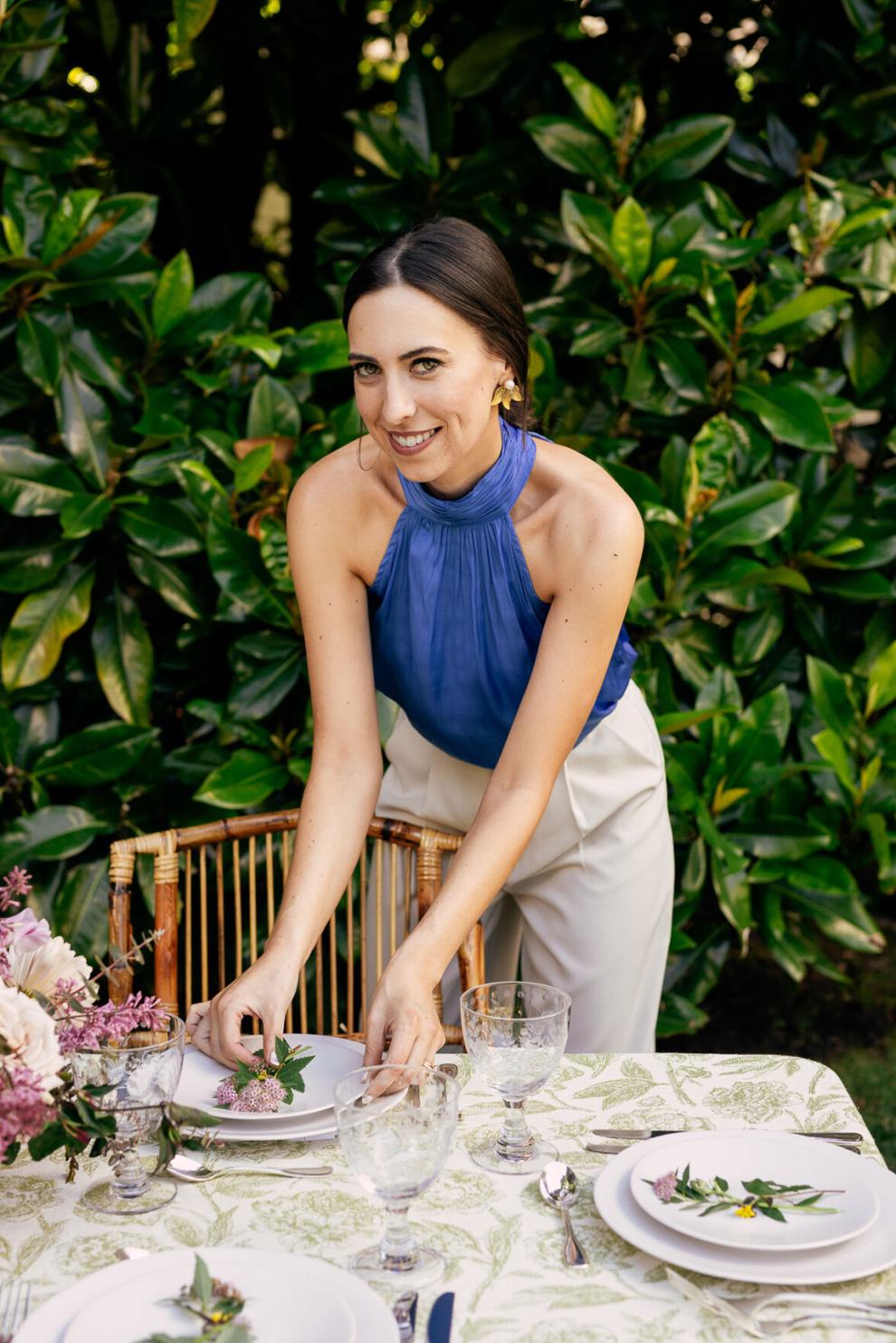 As large and multifaceted as the Ball was, Dana also loves intimate weddings because there are so many details that can be executed perfectly with a smaller crowd, and she hopes that the idea of smaller events will get their moment to shine now that the pandemic is slowly coming to an end. There are many at-home parties and a fabulous wedding at the Frist Art Museum on the horizon, but when Dana isn't planning for others, she's focusing on her family — Robert and two-year-old son, James. We were lucky enough to catch up with Dana in one of her rare off-duty moments. She poured a round of Champagne before chatting about her most memorable events, entertaining at home and more.
What are some of the most memorable events you've planned? One of the first Southern weddings I worked on had a polo party as the bridesmaids/groomsmen luncheon. It was fabulous and so them! Getting to work with the team at Yellowstone Club in Montana to create destination celebrations of detailed events [set against one of my favorite backdrops in the U.S.] is always such a fun privilege for incredibly loving clients. A children's birthday party with a county fair theme set on over 50 acres, with carnival rides driven up from Florida, paintball mazes constructed on-site, petting zoos, fireworks, the whole nine yards! This industry is so multifaceted. You can never get bored with great clients asking you to create magic.
What does it look like when you throw your own parties? In comparison to my day job, the setting is always intimate, low-key, relaxed [and] homey. Though, without the context of my job, I think my husband, who I ask to help me prepare, would disagree.
What do you do to wind down after a big event? An Epsom salt bath, a glass of bourbon and a well-worn book that I know the ending to so my brain can slow down.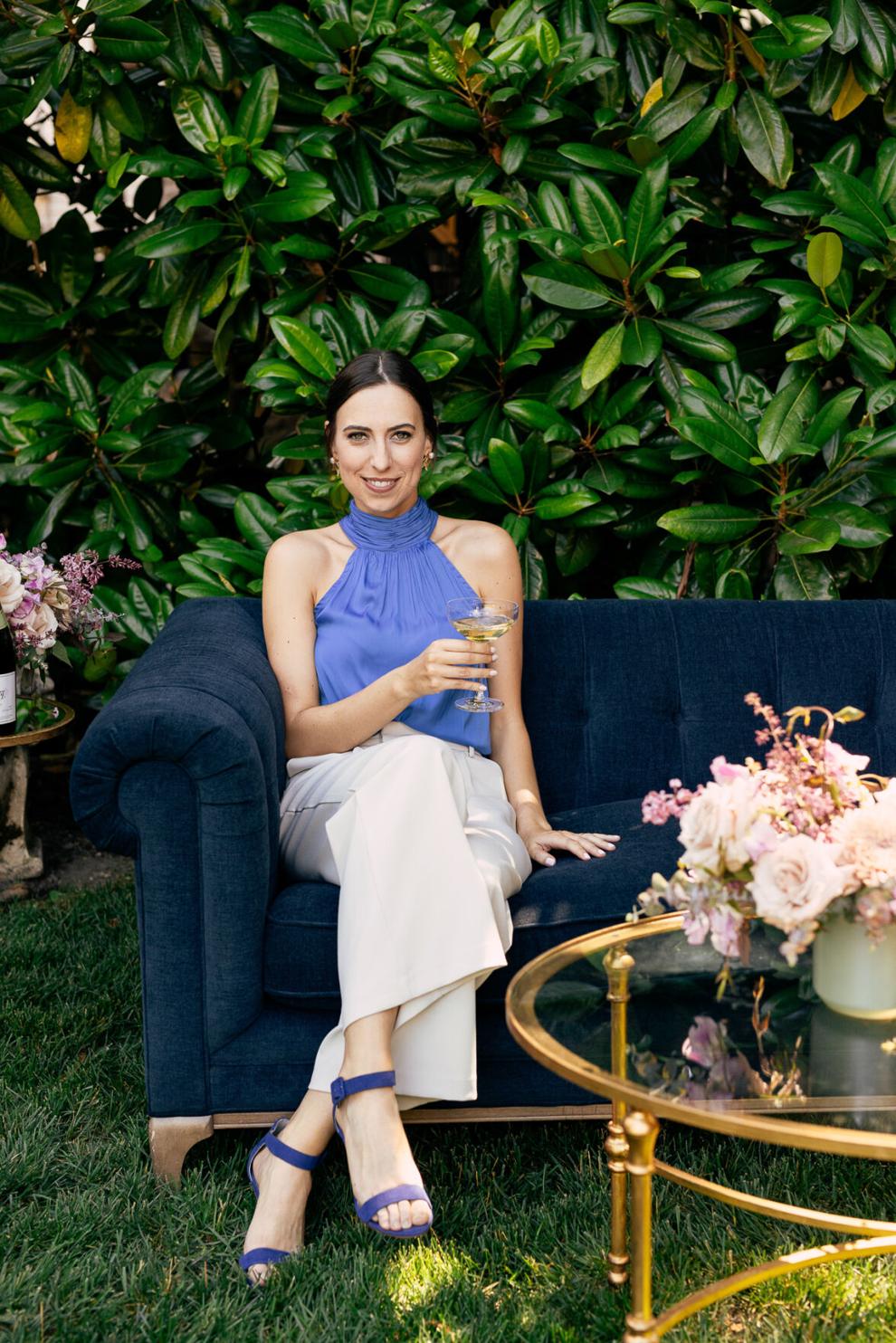 What's one thing you should never cut corners on when planning an event? Your timeline. The flow of a party is so important for you and your guests. You also want your guests to leave thinking, "I wish that never ended!" not "That party went on too long."
What's your favorite restaurant? You can never go wrong with a Gabby's burger and fries. There is an energy in that place that fills you up even before the burger. But on the flipside of that, etc. Anything Deb Paquette decides to grace my plate with. No questions, just always trust her.
What's your favorite locally made product? Ellie's Old Fashioned Doughnuts. The original cinnamon can heal the soul.
What's your favorite local event? There is something so deeply evocative about seeing an artist perform at the Ryman. I didn't think anything could rival the magic of a concert at the Sydney Opera House. But seeing Bon Iver perform at the Ryman left me with a resounding respect for the "Mother Church" and a deeper appreciation for Nashville.
What's the one thing you hope never changes in Nashville? The warm welcome that I was shown when I first arrived! I hope to bring that to each and every event I create.