How do you like your burgers? Straightforward and simple or fancifully flourished? Regardless of your taste, there's a burger for every craving in Nashville. From classic staples to fine-dining options, we've compiled a list of seven of the tastiest burgers in town for you to try. Bon appétit!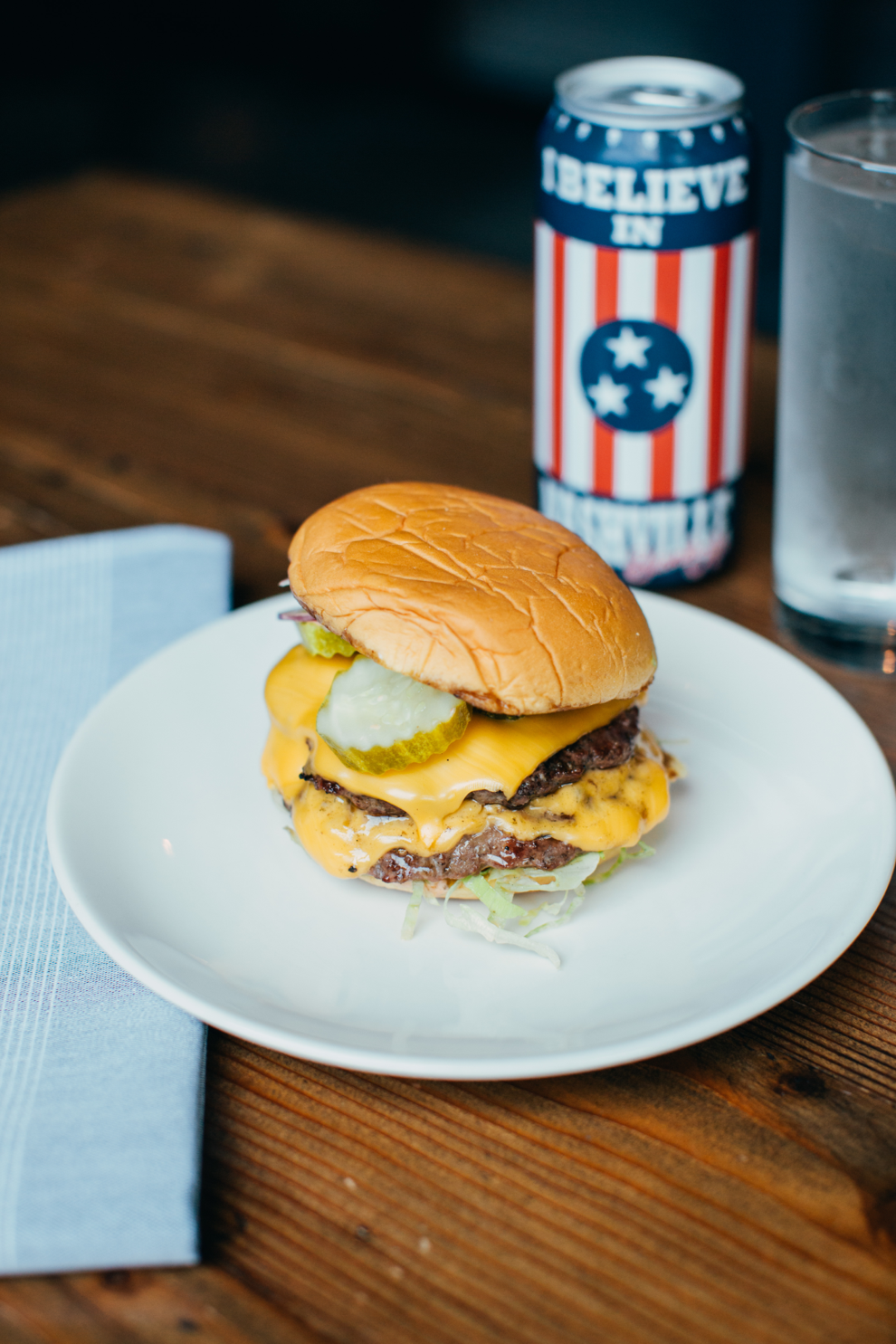 Josephine, $14
Andy Little is a hell of a chef. Combining Pennsylvania Dutch inspiration with his impeccable French technique, a meal at Josephine is surely one of the best in the city. But dip in for brunch on a weekend and you can find Andy letting his hair down with fried bologna sandwiches and a fantastic double cheeseburger topped with pickles, red onions and his own special sauce. As with any great burger, half of the battle is the wrapper and Andy's use of potato buns is pure comfort.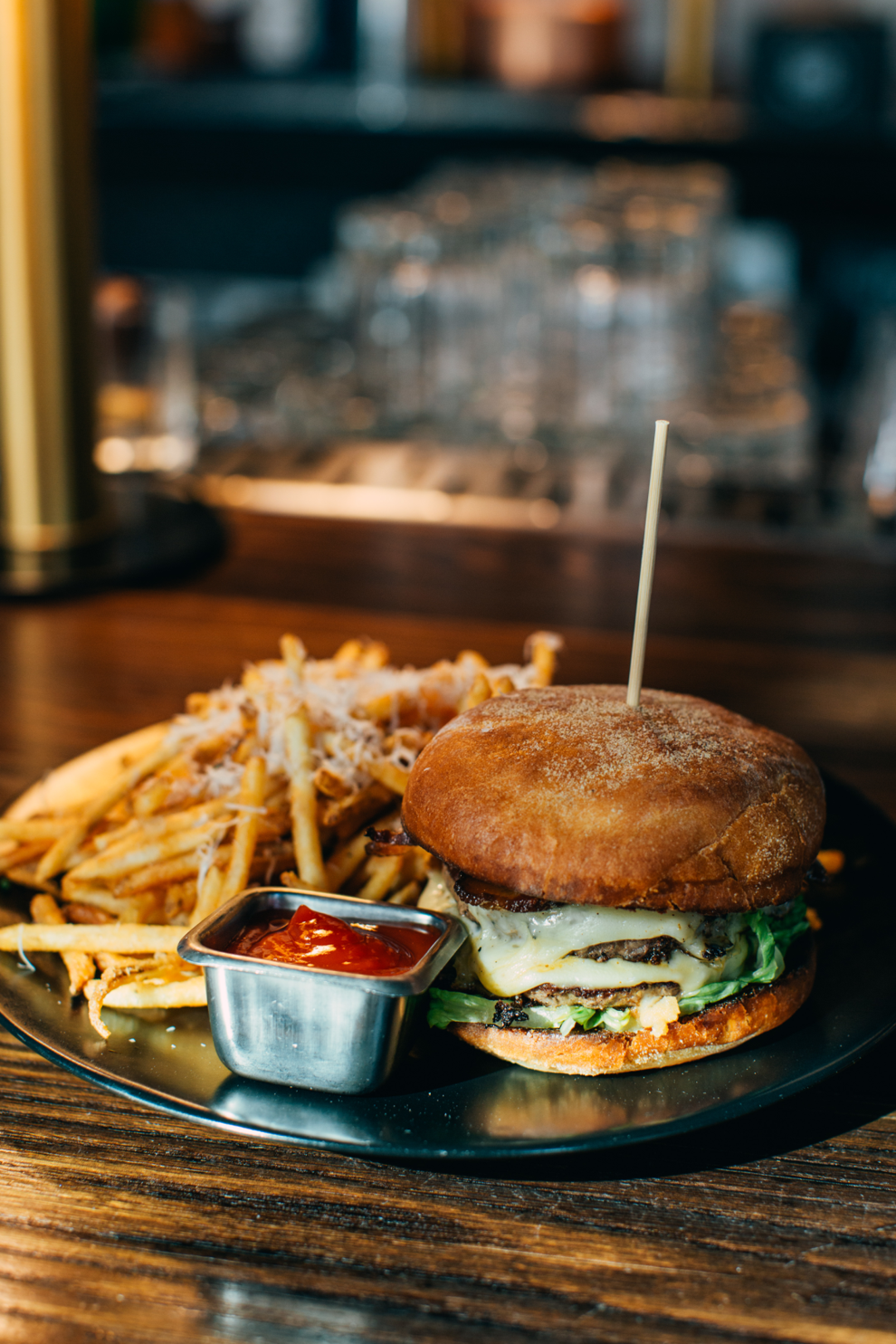 Gertie's, $23
Is any burger worth $23? Bite into the 404 Burger at Gertie's Bar/404 Kitchen and you'll stop asking the question. Two patties of dry-aged beef from Bear Creek Farms are topped with cheese, aioli, double-smoked bacon, lettuce and onion and come on an English muffin-inspired bun made from potato dough. Chef Matt Bolus has engineered a near-perfect bar burger to pair with one of the best whiskey collections in America. The real question is "is this the best burger in the city?" Yes, it is.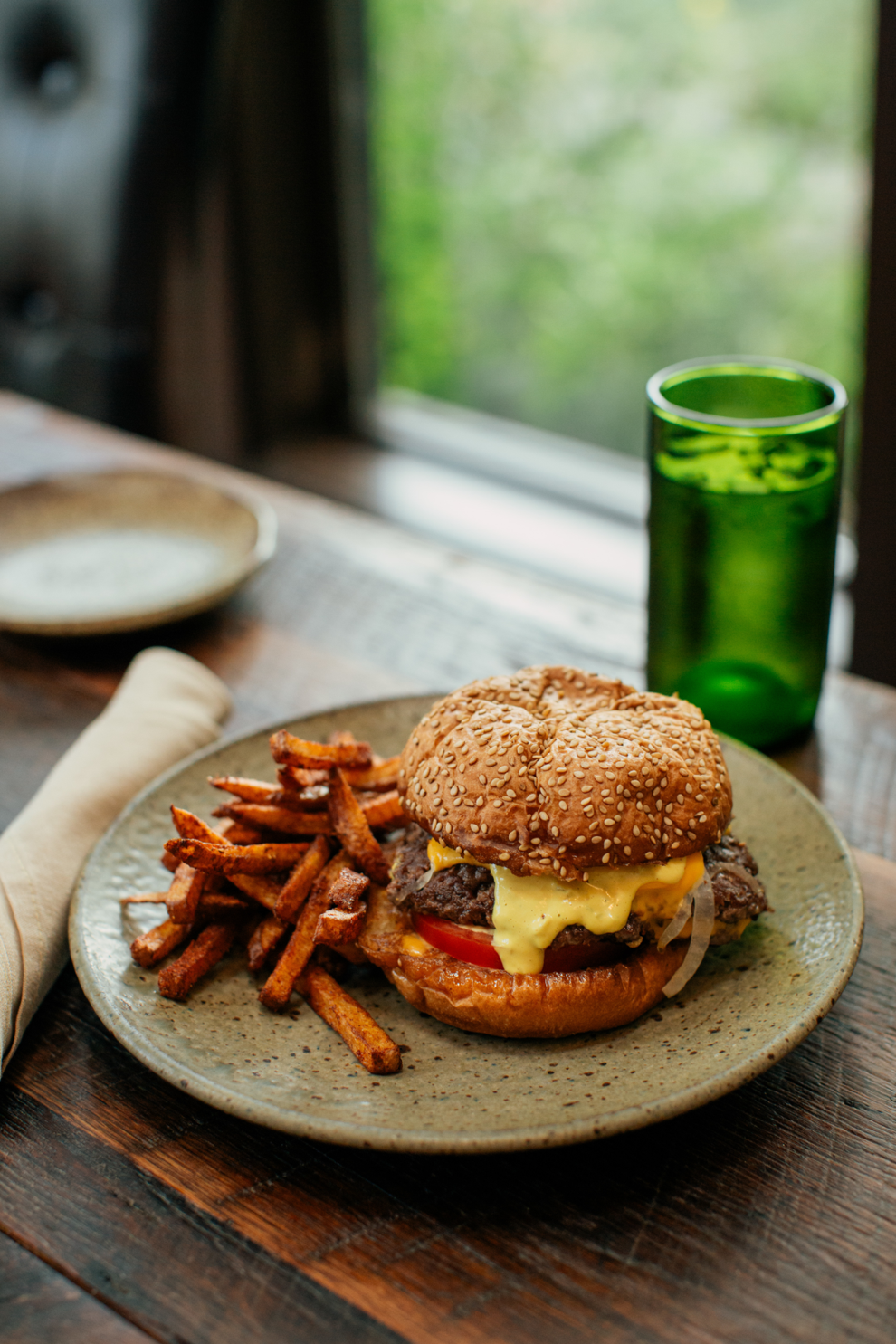 Husk, $15
You can sit in the dining room at Husk and dine on heritage pork, heirloom beans and Zephyr squash and have a truly wonderful meal. Or you can skip the reservations and grab a seat at the bar and order the Husk Burger, a magnificent example of the species. Right now, the tomatoes are fresh, the special sauce is tangy and the buttermilk buns that hold the charred beef patties are topped with benne seeds that pick up just a little hint of bitterness when toasted.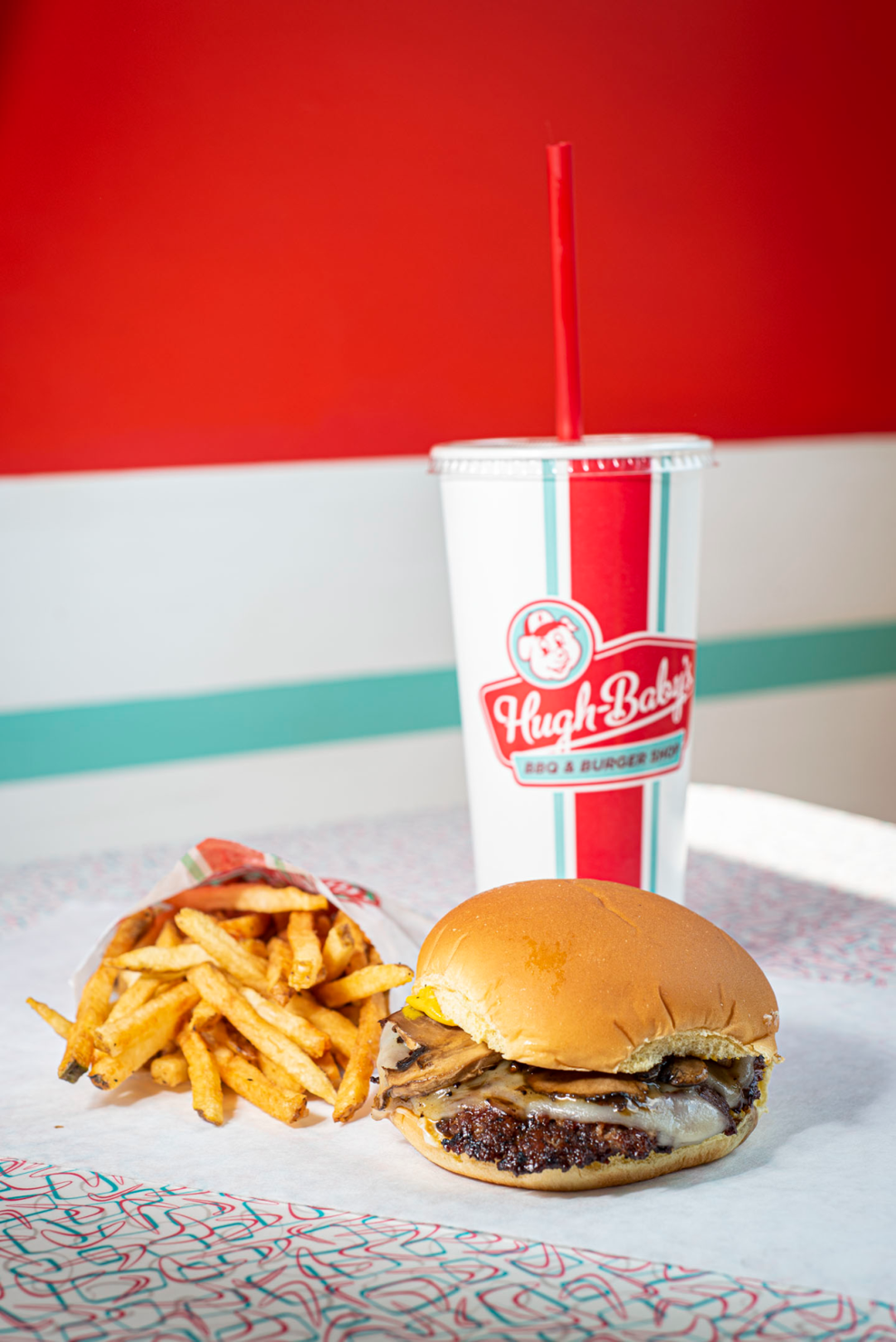 Hugh-Baby's, $5.49
Pat Martin's empire of meat has two personalities. On one side is Martin's Bar-B-Que, known for smoking whole hogs and racks of ribs. On the other side is Hugh-Baby's, an out-and-out fast-food chain built around delicious burgers, the best of which is the Shroom & Swiss. The secret is the smoked mushrooms, a mini flavor bomb on top of melted Swiss cheese, mustard and mayo. Don't like mayo on your burger? Give this one a try, and it might change your life a little.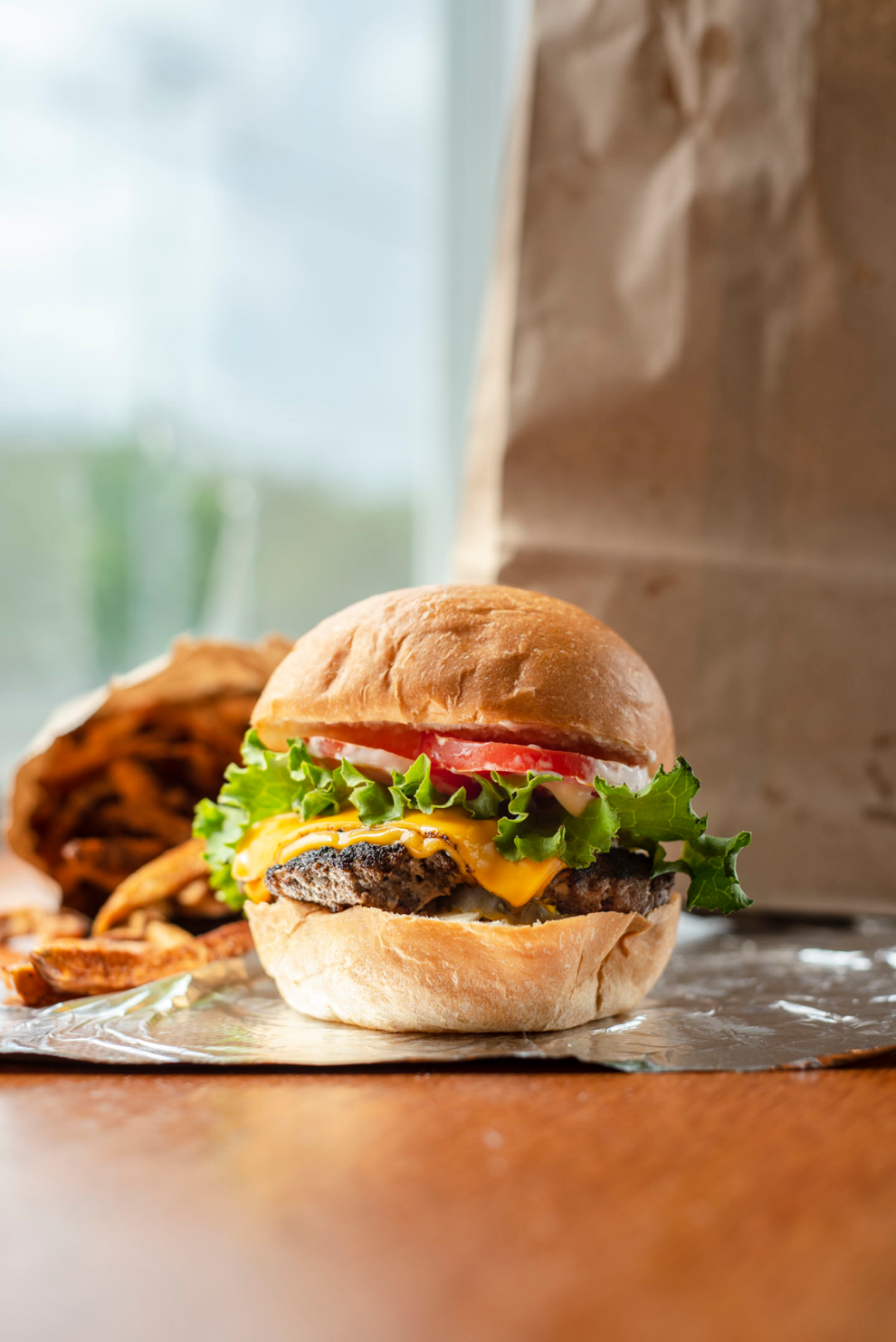 Gabby's, $7.49
You can have all of the fancy open kitchens in the city and watch chefs ply their trade, and I'll take a bar seat at Gabby's right in front of the flattop and close my eyes. The smell of a dozen burgers developing a crust is intoxicating. The sizzle of the beef as it hits the metal is pure music. And the Seamus burger is the right blend of soft bun, griddled onions, beef, cheese and a little grease. To make the meal perfect, don't forget the fries — with a little bit of "kickin' ketchup" — and a shake.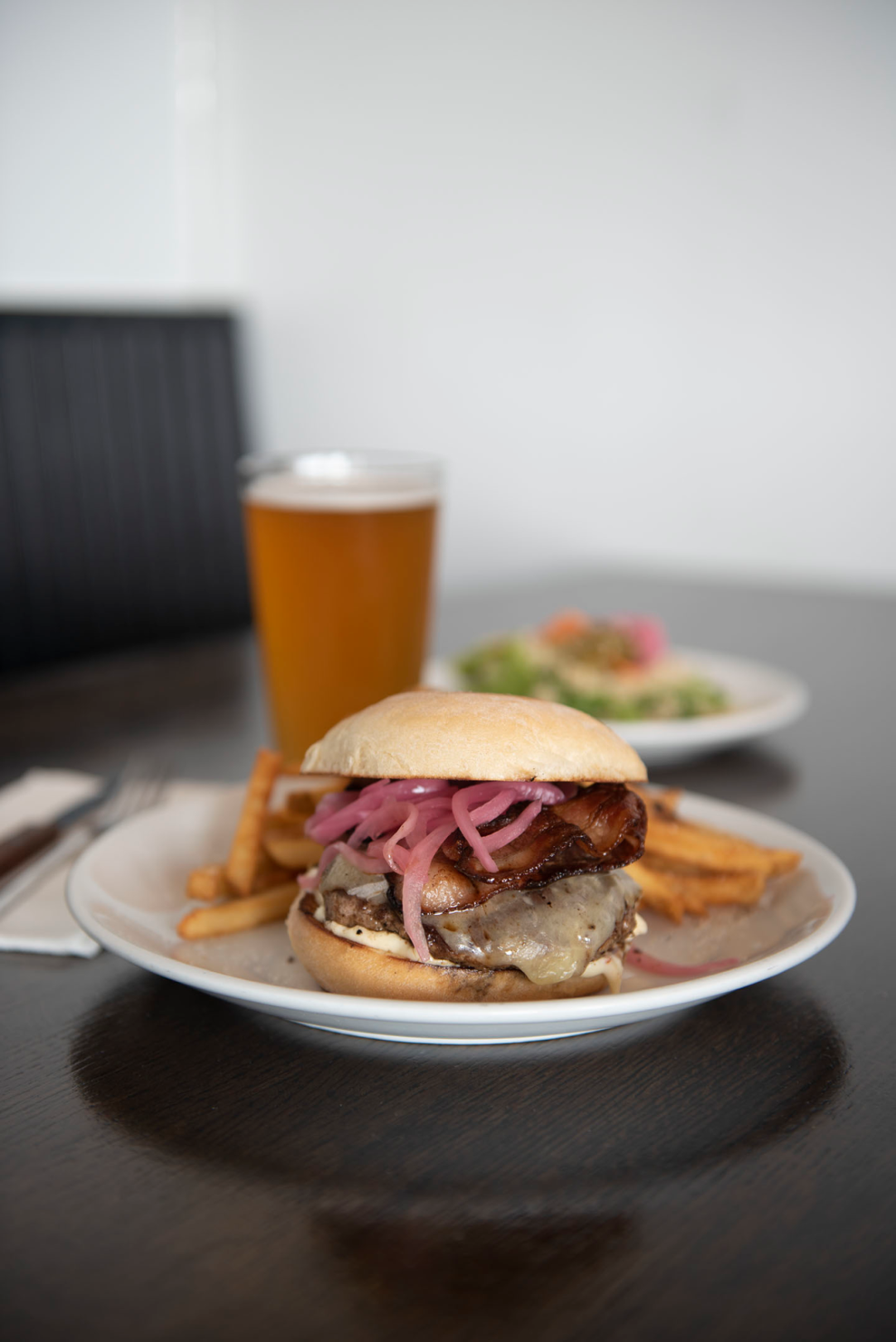 Subculture, $12
Sometimes, you crave a burger so rich that you'll be reaching for the antacids. And when that time comes, head to a strip mall in South Nashville to find Subculture. The burger by itself is excellent, but it's the accoutrements that put it over the top: thick strips of bacon, pickled red onions and creamy pimento cheese. And if that hasn't stopped your heart yet, get a runny egg on top and let the yolk make a sauce for the entire thing. It is pure and complete decadence. Just don't consult your cardiologist first.
Bare Bones Butcher, $10
If you want great meat, go to the source, right? When the butcher shop is selling burgers, you stop and take notice. Bare Bones Butcher has been wowing Nations' customers with their double patty cheeseburgers since opening two years ago. I think it's the house-made pickles and a smear of Duke's mayo that separates it from most, but their grass-fed beef is top-notch and sourced from local farms before being broken down and ground in-house. It's the only place I know where you can pick up an amazing steak to cook later while enjoying your burger now.